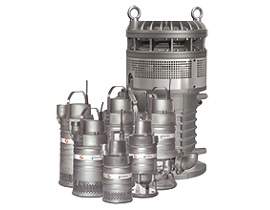 With an impressive allowed pH range, from 2 to 10, it's hard to find an application that can't be handled by the Inox pumps.
The modular design minimizes service costs while offering the flexibility to change from a normal pressure pump (N) to a high-pressure pump (H). All materials in contact with the liquid are made out of AISI 316 stainless-steel or better.
The Inox version of the sludge pumps is capable of reliable handling of all kinds of sludges, thanks to the vortex recessed-impeller design.