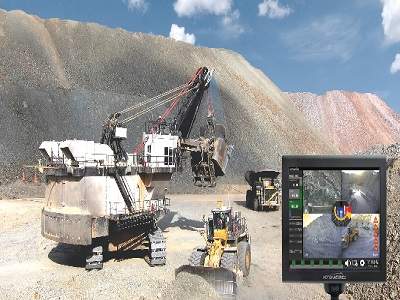 ShovelMetrics™ provides a complete suite of monitoring solutions for mining shovels and excavators. With its diverse range of solutions, it allows operators to focus their energy on providing better results for the mine.
ShovelMetrics includes:
Missing Tooth Detection and Tooth Wear Monitoring
Missing shovel teeth entering the crusher or conveyor belt present a costly, time-consuming, and dangerous challenge. With the ability to detect missing teeth and monitor tooth wear at the same time, management can avoid unplanned downtime, while planning for teeth change-outs in an efficient manner.
For hydraulic shovels and excavators, ShovelMetrics™ is able to measure the payload of every bucket loaded. This real-time feedback gives the operator vital information to help improve loading efficiency and reduce truck overloads. In addition, valuable key performance indicators, such as, tonnes per hour and average cycle time help to monitor production targets.
Drilling and blasting is a crucial part of open-pit mining. An efficient blast will improve productivity, reduce the cost of explosives, and prolong the life of the equipment. With direct and automatic image sampling from the bucket during operation, ShovelMetrics™ provides imaging data, which correctly represents the blasted material. This unique approach results in more representative fragmentation with minimal effort.