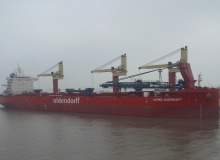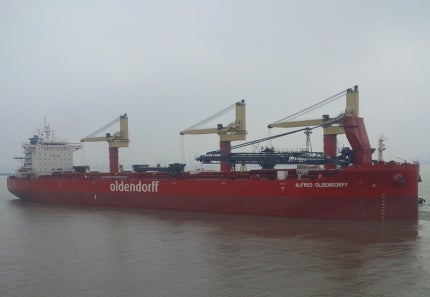 EMS-Tech Inc supplies self-unloaders for industrial clients.
The company has supported the development of self-unloaders through its Wuxi site office for local inspections, equipment sourcing, site advisory services during assembly and installation, and commissioning services.
Self-unloaders and transshipment systems are now available worldwide, and their discharge capacities have steadily risen. Self-unloaders are suitable for applications involving minimal shore-based receiving systems, where the cargo is discharged either on the dock or into a receiving hopper with a conveyor based in haul system. Some feature offshore rock laying systems that protect underwater cables and offshore oil platforms.
Transshippers are increasingly used in heavy industries, due to their ability to transfer cargo without the need to build expensive quay side terminals. Transshippers can perform lightering operations on fully loaded ocean-going vessels to enable them to dock, or take cargo from shore through barges, and load larger vessels just offshore. This way, capesize and larger vessels can take advantage of economies of scale without the need for expensive dredging operations.
EMS-Tech Inc Marine Group is staffed by dedicated engineers, technologists, technicians and support workers. With all the different projects the company has successfully completed, and the repeat work it has had from clients who keep coming back, EMS-Tech can guide you through alternative designs which will meet your precise demands.