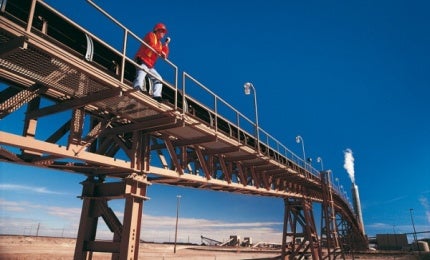 Mining is a complex industry. Extracting raw material in different shapes, sizes and chemistries from the earth's crust and transforming it into a standardised and high-quality final product is a challenging process, not to mention that it involves huge material movement, scheduling, synchronisation and tracking.
The mining industry needs companies that can progress beyond product offers and work in partnership with them to address their individual challenges.
Schneider Electric is a single supplier for the mining industry, providing optimised services from the mine to the port. The company's global presence and local expertise enables it to offer services including:
Power management/distribution (MV and LV)
Energy efficiency and optimisation
Power quality
Sustainability strategy and reporting
Process control and automation
Telemetry
Integrated planning and optimisation
Mining production management
Surveillance/access control
Building management
Water management
Advanced weather systems
Rail and ports management
Services (power, automation and IT integration)
IT management
In our previous article, 'Practical digital applications in mining, minerals and metals', we went through some...