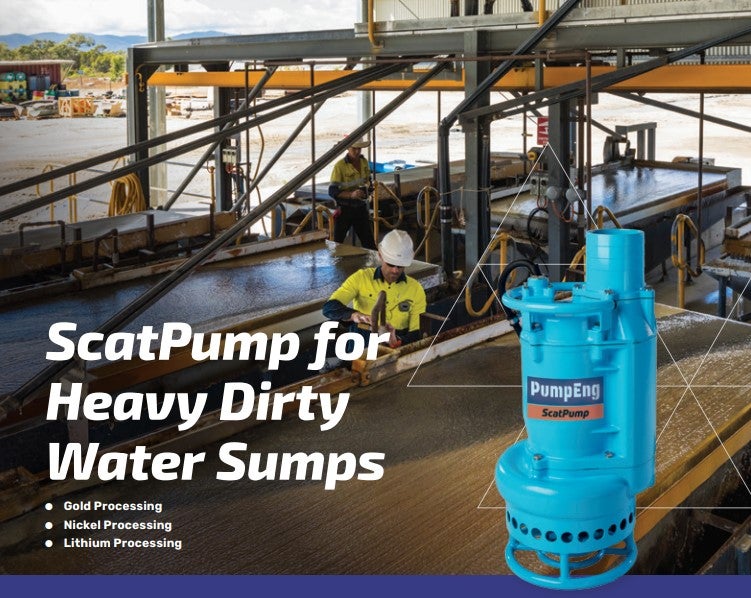 ScatPump for heavy dirty water sumps.
Double silicon carbide mechanical seal in an oil bath offering abrasion resistance and snore running capability. Wear protection ring is also fitted. Semi Open, HICR hardened impeller resists abrasion and allows the pumping of large diameter solids.
The HICR agitator helps to keep solids in suspension thereby minimising the issue where the water is pumped but the solids are left in the sump. A HICR wear plate to reduce abrasion. Can be adjusted externally to keep efficiency at a maximum.
For more information, please download the product brochure from the top of this page.