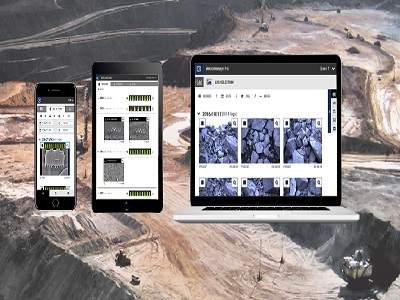 MetricsManager™ Pro unifies individual equipment data to a single centralized web-based platform. Mining personnel can access overall equipment summaries, in-depth performance reports and equipment activity logs from anywhere.
Features of MetricsManager™ Pro:
Equipment Status and Notifications
MetricsManager™ Pro provides real-time equipment status. Users are alerted of any critical events such as a missing tooth, allowing mine personnel to respond quickly.
Email notifications can also be generated for critical events, report updates, and system health status.
Tooth wear prediction report
Using automatically captured data from the tooth wear monitoring module tooth replacement times can be predicted to optimize maintenance and tooth change-out scheduling.
Using data from the Payload Monitoring Module, key performance indicators are calculated for each shift to improve efficiency and best practices for operator training.
Bucket-based rock fragmentation analysis
Rock images captured from within the shovel's bucket during digging are analyzed to provide rock size distributions directly from the blast site. By analyzing these images and the shovel's location, an easy association between rock size distribution and a specific blast can be made.