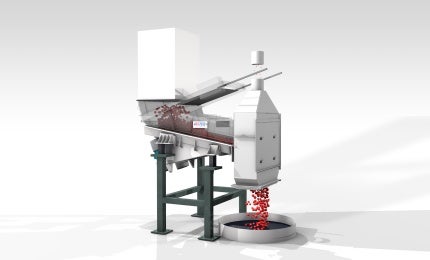 AViTEQ hopper discharge unit is used below hoppers, silos, bunkers or bulk containers for flowable bulk materials and serves as a combined closure, discharge, transportation and metering device. It is used where high material flows are required.
Short hopper discharge units are mounted directly below the bulk hopper. Depending on the bulk material, the discharge unit can be fitted with appropriate protective liner and sealing systems.
AViTEQ is a leading business in vibration technology and in the company's 70 years of...
AViTEQ designed and implemented a vibro-conveyor system for the KEZO waste recycling plant in Hinwil,...