AViTEQ Vibrationstechnik supplies complete process engineering systems in the field of vibration technology and associated drive components. These vibration systems have decisive advantages in the mining industry in comparison with conventional conveyor technology, in respect of design, safety and productivity improvement.
Mine operations have adverse conditions with abrasive bulk materials and prolonged exposure to dust. AViTEQ systems are optimised for conditions in mines, foundries, pits, quarries, iron and steel production. The company offer robust designs, low-wear lining and durability.
AViTEQ offers products that are suitable for an extensive range of applications, so are useful whether you want to discharge, batch, load, dose, dewater, heat, horizontally and vertically convey, cool, classify, sort, arrange, shake and loosen, screen, sort and unsort storage, separate, dry, compact or feed.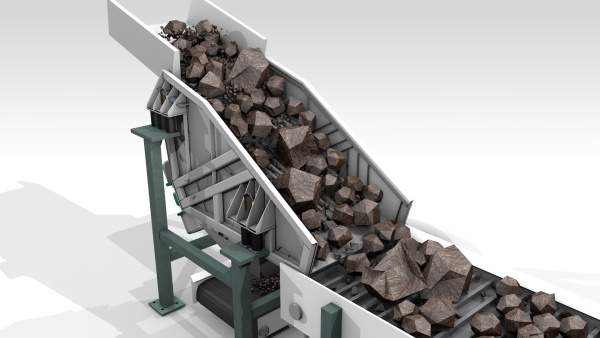 A grizzly vibration screen.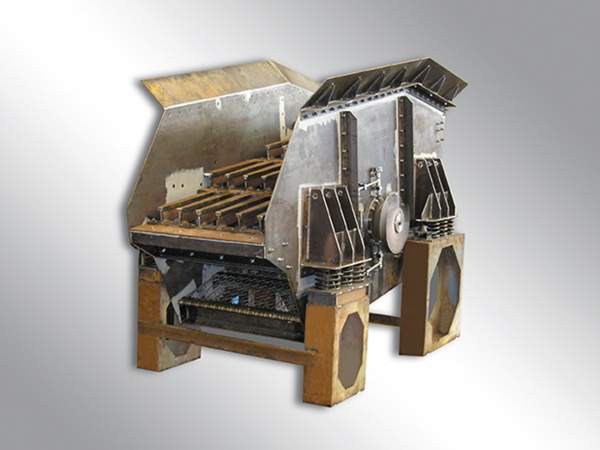 Circular motion screen.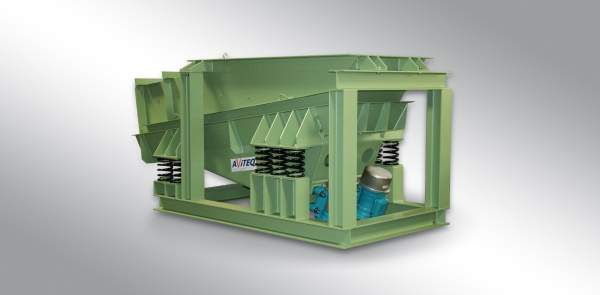 Hopper discharge unit.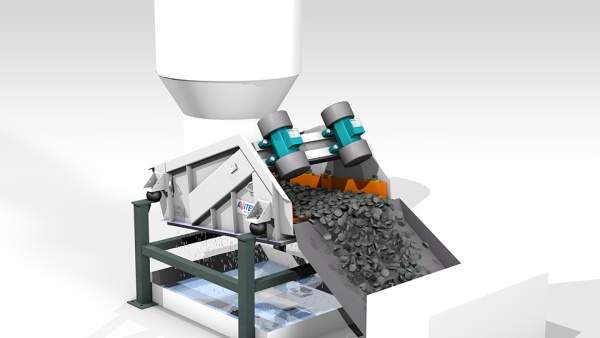 Dewatering screen.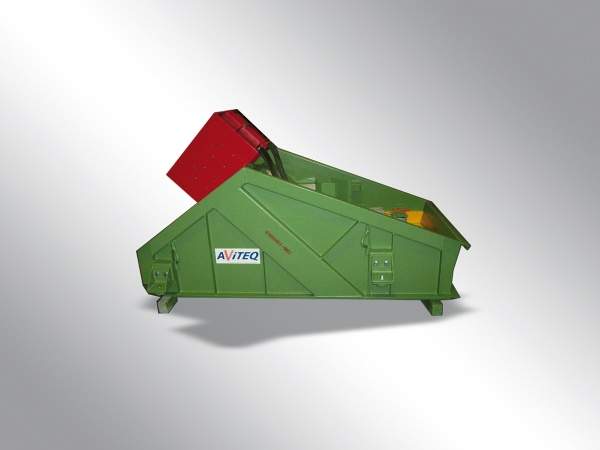 Linear motion screen with unbalance exciter.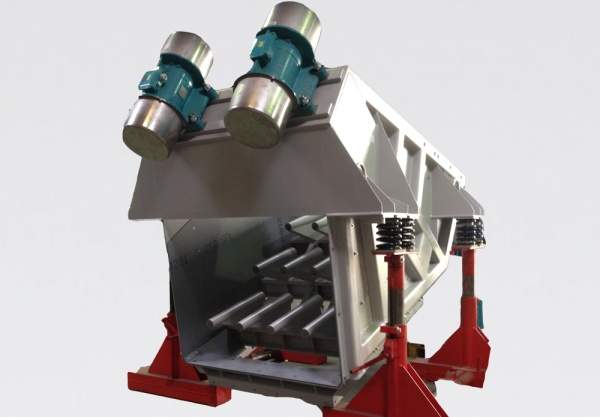 End-view of a grizzly screen.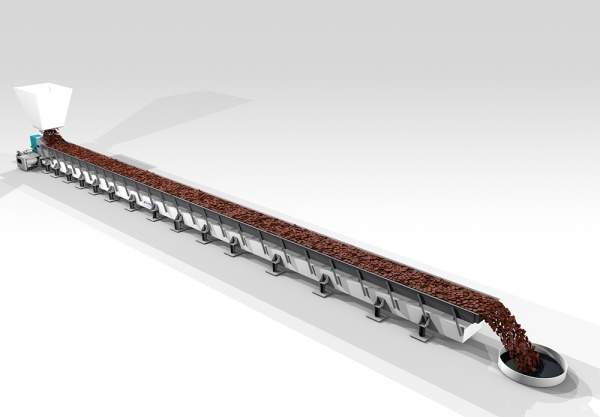 Guided arm trough.
Trough conveyor with double magnetic drives.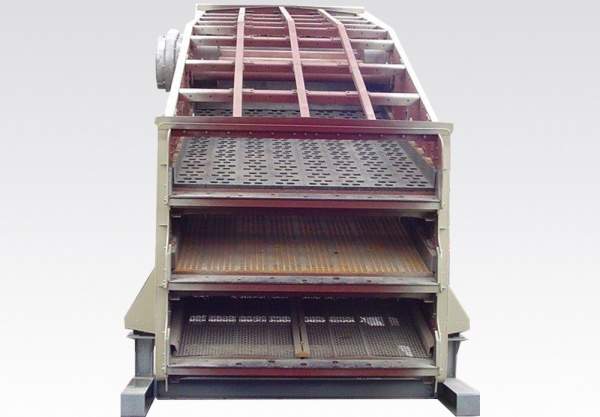 Multi-deck screen.
Vibration technology conveyors
Gravel, sand, coal and many basic materials must cover a long path before they are suitable for further processing. Vibration conveyors are an important part of this process, as they drain the excavated sand, screen gravel according to grain sizes, take the fine-grained material load off breakers or mills and assist in the cleaning of wash water. They are ideal for use in the basic materials industry, where vibration conveyors are characterised by their wear-poor, rugged construction and lifetime duration. Precise screening to grain sizes, high service and temperature-resistance are also advantages of vibration technology.
Underground mining operations demand the highest levels of safety and AViTEQ's products comply with the most stringent criteria. The company guarantees security and value for its products and services.
AViTEQ Vibrations technology offers products in a variety of categories.
Bulk material vibrating screens
The company's experience in industrial vibration can also be applied to the screening practice. AViTEQ's delivery programme also focuses on screening machines for a multitude of tasks. The company's screening machines have been delivered to the market and run to the full satisfaction of the users, including:
Linear-motion vibrating screens driven by electromagnetic vibrators, unbalance motors or exciters
Banana screens with different screening decks and driven by exciters
Circular motion vibrating screens with shaft drive
Elliptical motion vibrating screens with individual unbalanced drive
Dewatering screens for solid-liquid separation
Grizzly screens for coarse pre-separation
Fine screens with infinitely variable magnetic drive
Twist screens
Multi-sizer screens
Bulk material vibrating conveyors
Vibrating conveyors are suitable for conveying and metering of pourable bulk material up to almost any particle size. Ensuring a robust and open, trough-shaped structure makes particularly suitable conveyors in extreme environmental conditions. Vibrating conveyors are highly suitable to be used as hopper discharge units. Here, the vibrating conveyor joins the application closing, discharging, conveying and dosing mechanism in one unit.
AViTEQ's vibrating conveyors include:
Trough conveyors
Hopper discharge units
Guided arm troughs
Spiral conveyors and more
Weighing and metering of raw materials
Mined raw materials can be divided into three major groups: elementary, for metallurgy and chemistry such as gold, iron ore and haematite; energy, such as hydrocarbons, crude oil and natural gas; and special property, such as industrial minerals, stones, soils, bulk raw materials and precious stones.
AViTEQ offers weighing equipment for these types of bulk materials, including:
Heavy-duty truck scales
Belt weigh feeders
Belt scales
Hopper scales
Loss-in-weight
Big-bag systems and more
Drive and dosing technology
AViTEQ components are known throughout the world for their ruggedness and durability, and use high-quality materials in machines and components. The high-quality designs, durability of materials, low maintenance costs, a high level of operational reliability and intelligent design solutions provide long-term value through performance and service life.
AViTEQ provides:
Unbalance exciters
Unbalance motors
Magnetic vibrators
Service and international support
AViTEQ Vibrationstechnik is renowned for the ruggedness of its products and, if customers require any assistance, the company provides support services, which include:
Replacement part support; 24hr delivery service for warehoused parts
Repair service both in-house on-site
Qualified and experienced office and field service employees
Direct-dial on-call phone service
Expert assistance in case of malfunctions or problems
Mobile service for professional support on-site