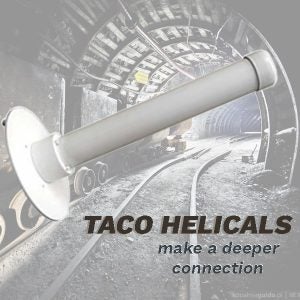 TACO Antenna manufactures helical antennas for 2.4 and 5.8 GHz point-to-point communication. Built to the highest standards of durability and reliability, our antennas meet the demanding requirements of systems worldwide.
Our engineering capability and overall responsiveness have made us a leader in the development and manufacture of high-quality communication antennas. Our products have a strong reputation for ruggedness and reliability.
Our antennas are deployed in the United Kingdom, Spain, Romania, Germany, and Italy, making us a global leader providing unique and innovative technological solutions for applications in both demanding and challenging environments for the communications industry.
TACO circularly polarized signals communicate with linearly polarized antennas such as handhelds, regardless of their antenna orientation. Traditional linear polarized signals can drop up to 20dB when antennas are not held in the same orientation as each other.
TACO Helicals are directional, giving you the most signal possible in the direction you need it. Many other underground solutions use omnidirectionals, which cast energy in every direction, reducing signal level and increasing reflections.
Each model is enclosed with an anti-static plastic radome for protection from the environment. It can be mounted to a mast or wall and ceiling mounts are also available as an accessory (CM-1). This antenna is ideally suited to harsh environments that have severe reflections from metal surfaces and water.
APPLICATIONS
Wi-Fi, ISM, RFID, VOiP, Point-to-Point, warehousing, tunnels, mining applications, elevator shafts, video surveillance, downtown corridors, parking lots, wireless security cameras.