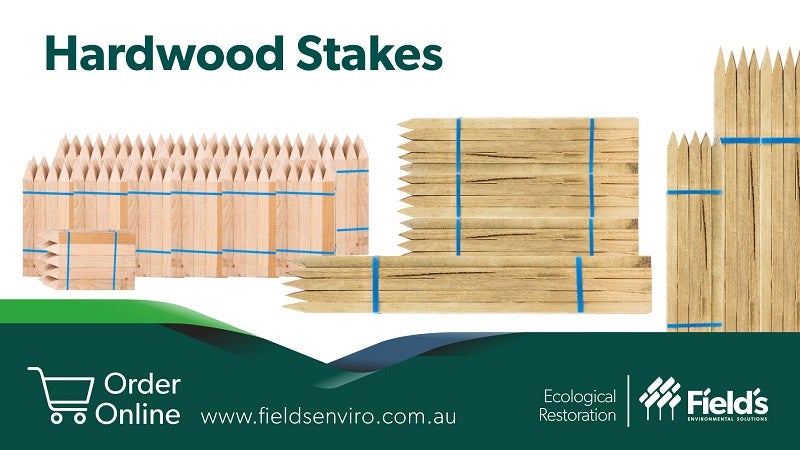 Wooden stakes are widely used in any tree establishment or revegetation project and come in a range of sizes. Hardwood stakes can be utilised as an effective and efficient way to mark out sites and delineate areas. Hardwood stakes can also help to train the growth of trees, by supporting the trunk and protecting against wind damage.
The most common use of hardwood stakes, however, is as a means of securing tree guard products to the ground, and for this reason, they need to be sturdy and reliable. All of our hardwood stake products are made from quality Australian reclaimed hardwood, sustainably sourced to meet Australian Forestry Standards. They come with machine pointed ends for easy ground insertion and come in a range of lengths and thicknesses to suit any desired tree guard product.
All hardwood stakes are packaged in bundles, designed for ease of use, efficient transport and storage, and safe manual handling.
Contact Field's Environmental Solutions for all your Hardwood Stake needs.