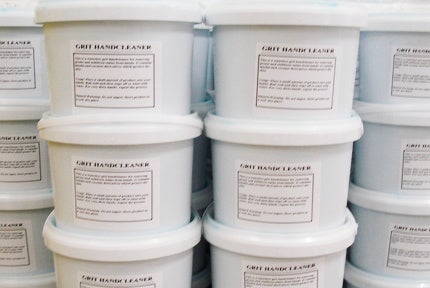 Grit Hand Cleaner is a blue, waterless hand cleaner with grit, containing a skin conditioner, an emollient and a soluble scrubber. It acts against the heaviest soils, fats, grease, oil, ink, etc. without resorting to harsh alkalis and abrasives.
This hand cleaning product is economical, non-toxic and 100% active.
Eco Degrease and Seperation was asked by a client to supply degreaser products that could...
Eco Degrease and Seperation Solutions offers water-based degreasers that are effective, safe and environmentally friendly.Unlike...