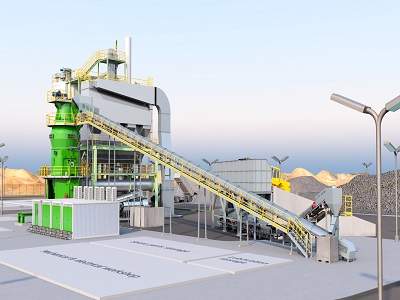 The Loesche CCG plant – globally recognized technology in its most compact form
The extensively proven Loesche VRM is also the core of the new Compact Cement Grinding plant (CCG). Loesche's CCG provides its technological features in a most compact form, making them available in small but growing markets and remote areas with a demand for locally produced cement.
The intelligent concept for maximum flexibility
Usually time, cost and scope are the main constraints in business decisions. Often projects can't be realised because they take too much time, investment or risk in general. Now, Loesche's CCG boosts your decision-making process, providing you with decisive advantages.
Your production can start up in less than a year, putting you and your products on the market. Thus, you can enter existing markets quickly and test new markets at low risk and investment, as the complete plant is relocatable with little effort and expense.
Your complete business model for cement production
The intelligent concept of Loesche's CCG plant enhances your flexibility during operation. You can process all kinds of raw materials and change output products easily and quickly to meet changing market needs. All kinds of additives can be used to ensure that you can produce cement at low cost and protect the environment by using natural resources and reducing the CO2 footprint of your plant. Its design is maintenance-friendly to ensure that you have the maximum plant availability.