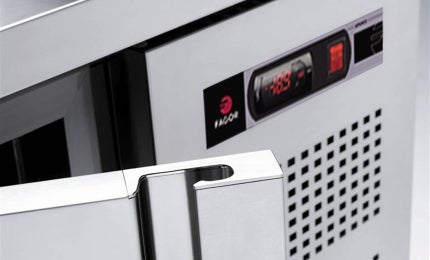 Not only do Fagor's refrigeration units have highly-competitive prices but they are also extremely economical and efficient to run.
They are designed to suit Australia's hot ambient conditions, are solidly built, easy-to-clean, aesthetically pleasing and available with a variety of sizes and features. Fagor also offers a range of blast chillers and ice makers, which are ideal for many types of businesses.
Fagor Australasia Pty Ltd has launched a brand new website at www.fagor.com.au.This new website is...