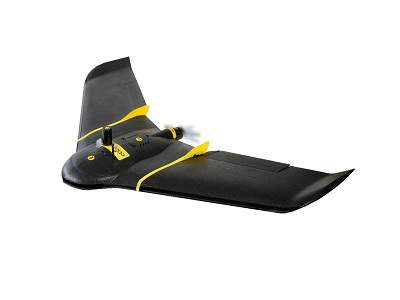 The eBee Plus is a large coverage photogrammetric mapping drone featuring RTK/PPK upgradeability for survey-grade accuracy on demand.
The eBee Plus system is the ultimate tool for geospatial organisations that demand photogrammetric-quality mapping. With its unique upgradeable RTK/PPK functionality and flight time of almost an hour, this simple, largely automated solution is perfect for professionals working in fields such as surveying, construction and GIS who require a highly efficient method of data collection with survey-grade accuracy.
The lightweight, hand-launched eBee Plus is an efficient and flexible data collection tool. It is available with multiple camera payloads, so you need only invest in the configuration that suits your business' needs. The eBee Plus can map more square kilometres per flight, than any drone in its weight class, allowing you to maximise your efficiency and plan projects with confidence.
The eBee Plus includes built-in RTK/PPK functionality that can be activated either out of the box or later when required. It's survey-grade accuracy you control, without the need for ground control points, for less time in the field and more time putting your data to work.