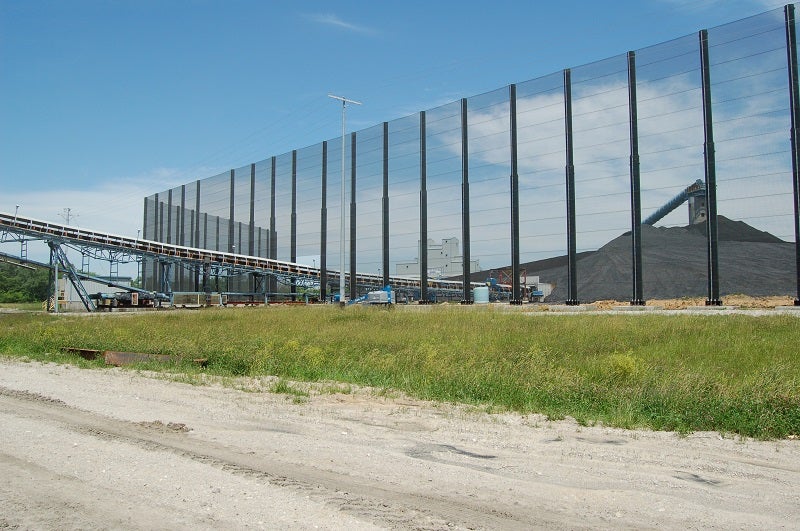 DustTamer™ Fabric exerts a drag force on oncoming wind velocity and reduces wind speeds up to 75% within the sheltered area. By controlling wind speeds, it is possible to control levels of particulate matter in the air.
This is achieved by DustTamer's unique porosity, which allows air to pass through and equalise the differential pressure inside the wind-sheltered area. When the wind velocity is lowered below the particulate uptake point, over the stored material's threshold, the particulate is unable to be taken airborne. This method differs from solid structures, which have the potential to worsen the problem. Although a solid wall can help to enclose the area, it creates a lower pressure zone at the dust source, which increases wind velocities and airborne particulate.
Used as a standalone system or in conjunction with fogging, DustTamer provides protection to material stockpiles, truck, rail or loader dump pockets, conveyor transfer points, stacker conveyors and load out silos.