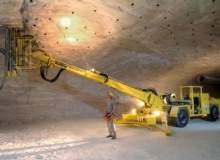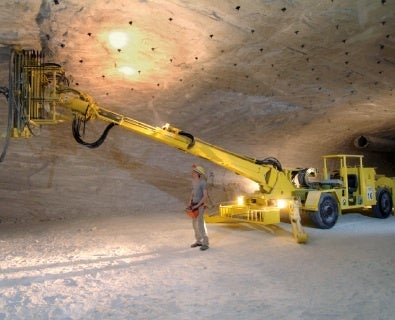 Herbst SMAG's technological leadership in rotary drilling and its knowledge of automation enables it to achieve optimum blasting results, especially in potash and salt mining, gypsum or oil shale mining and drilling hard rock.
Herbst SMAG machines are characterised by their precision, efficiency and reliability, and the offers products for blast hole drilling, large hole drilling and roof bolting drilling carriages.
The company's drilling carriages are specially designed for underground mining, exploration and safety, and perform well for many years. Herbst machines serve a variety of applications and references, especially in soft rock mining. The drilling process, drilling parameters and vehicle dimensions are all developed in close consultation with the mines and its operators.
Key features of Herbst SMAG drilling technology include:
One-man operation with remote control
Computer-assisted positioning
Automatic drilling process and bolting sequence
Auto leveling
Debris discharge by compressed air or helix feed
Adaptable to all environmental and working conditions
Watch a video of the roof hole bolter in operation here: