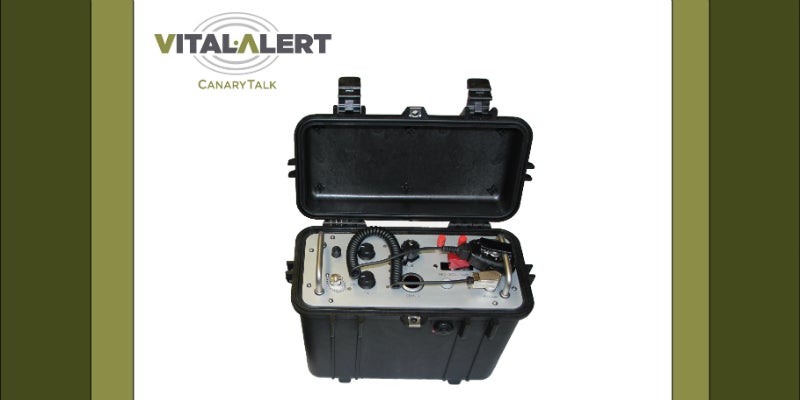 CanaryRemote is a one-way data link remote control unit that allows operators to control, reset, or reconfigure equipment from a distance. It can be used with the CanaryTalk, CanaryComm, and CanaryComm-IS to execute commands such as remote activation of sensors or pumps and remote detonation both above and below ground.
Attributes:
Weight: 0.5kg
Link: one-way
Transmission types: data
Depth: up to 70m
Antenna: integrated ferrite
Vital Alert Communication Inc announced today that the US Mine Safety and Health Administration (MSHA)...