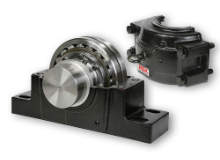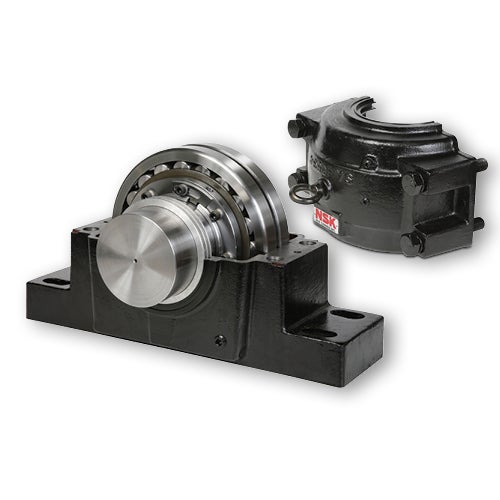 Heavy contamination in a coal mining head pulley was causing bearing failures every 18 months leading to lost production and increased maintenance time. NSK Tough Steel bearings were installed and extended the bearing life to over six years.
Contamination issues
Whether in a mine, aggregate, cement, or power plant, bearings in conveyor applications often need to operate in heavily contaminated and harsh working conditions.
Combatting contamination
NSK Tough Steel (TF) proprietary metallurgy technology extends the life of the bearing by fighting contamination. TF sphericals are available with a variety of sealing options depending on the level of contamination and protection needed.
Improve bearing life in contaminated conditions with Tough Steel
Contamination is the leading cause of premature bearing failure. In testing, NSK's Tough Steel has conclusively proven its longevity with over 7x life in contamination, 4.7x life in poor lubrication, and 1.5x life in clean conditions. The microstructure of Tough Steel prevents contamination indentations from creating flaking and spalling.
NSK TF steel mitigates sharp edges (r), caused by debris denting, that lead to high concentrations of stress and eventual flaking and spalling.
Sealed HTF bearings for extreme environments
NSK's unique seal design allows for removal of the seal for clearance measurement. Combined with Tough Steel technology, this bearing has an increased load rating to maximise life and minimise downtime.
Garter spring
NSK adopts the garter spring on the seal in order to keep constant pressure on the seal lip which can compensate for misalignment.
Seal holder
NSK adopts a removable seal holder which allows you to check the bearing residual clearance after mounting using a feeler gauge.
Split housing features
NSK split housings are available with a variety of seals to combat contamination and high-speed applications. Standard housings are made of cast iron, however ductile and steel are available for tough environments.