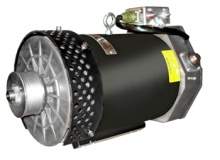 All C.E. Niehoff & Co. alternators feature brushless construction. The reliability and durability offered by the brushless technology will reduce your downtime. The majority of CEN brushless alternators meet or exceed requirements of existing electrical loads at idle, making CEN an ideal choice for your construction and mining applications.
Please download the attached file to view a selection of CEN 100 to 800 series alternators, which are extensively used in the commercial and mining sectors. There is a huge range of options and variations available, such as 6in or 7in J180 mount or cradle mounts.
For further assistance, please contact C.E. Niehoff & Co.