C.E. Niehoff (CEN) is an employee-owned company that has become a world leader in the design and manufacture of heavy-duty brushless alternators. Our brushless alternators are designed with the most demanding applications in mind, to minimise your downtime and maximise your operating efficiencies. Models are customised for niche markets with a wide range of output capabilities and a variety of market-specific features. Our standard products range from 140A to 940A, either 14V, 28V or a dual voltage option.
CEN alternators are designed to withstand the chaff, dust and corrosive agents of mining environments. The alternator design eliminates internal arcing, making it ideal for operation in volatile environments. The high efficiency of CEN's unique design requires less engine power and fuel to produce its high output and, thanks to its high reliability, delivers low overall life costs.
Our greatest asset is the multiple levels of technical support we provide to fit the needs of every organisation – from the concept stage through to production and in-service operation.
Brushless and air-cooled alternators
CEN alternator designs favour a stationary field coil, which eliminates the need for brushes and slip rings that wear and need periodic replacement, to convey power to a rotating field. In addition, the normal arcing associated with brush operation is eliminated, greatly reducing the amount of generated electromagnetic interference (EMI). As such, the bearings are the only components of our design to experience mechanical wear. Likewise, air-cooled alternators do not need any coolant that eliminates fluid and associated leaks.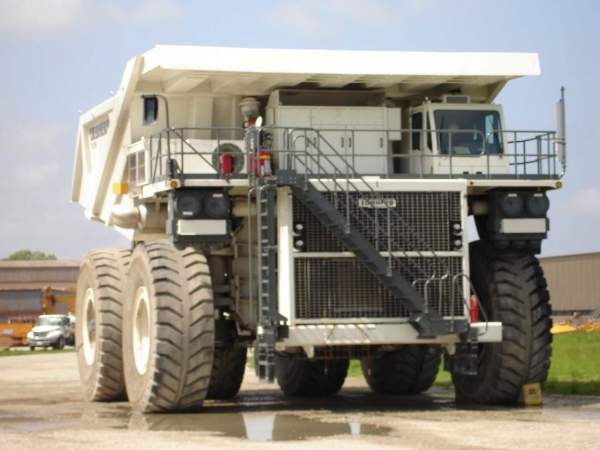 Liebherr dump truck equipped with a Niehoff alternator.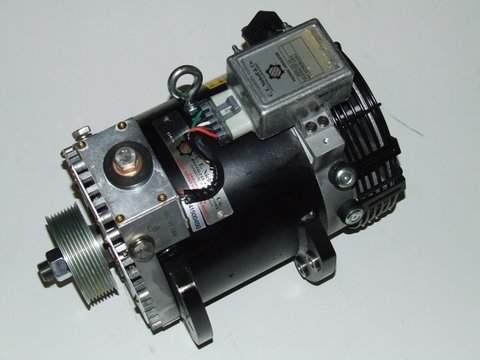 C626 28V 260A alternator.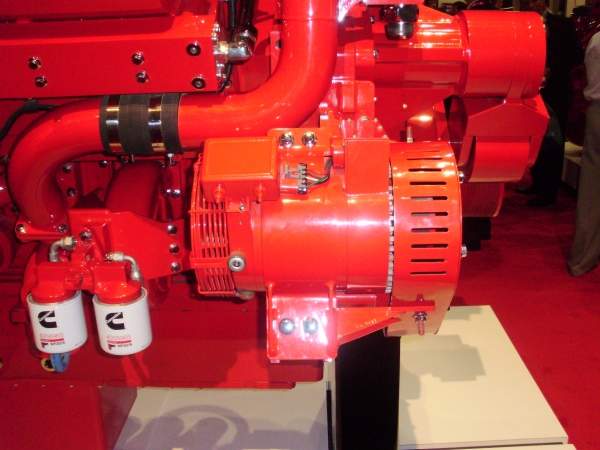 Niehoff C653 type alternator on a Cummins QSK78 engine.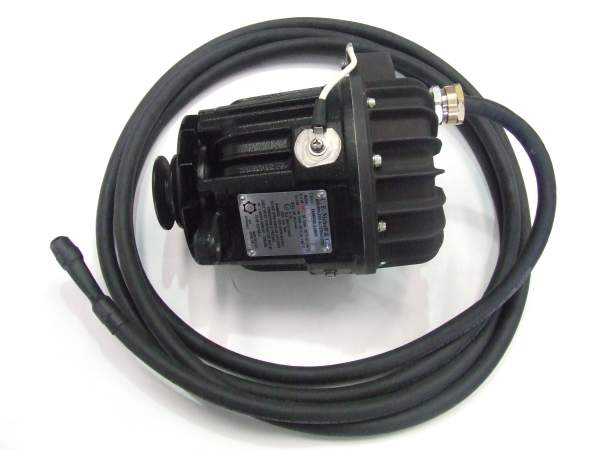 C190 series hazardous location alternator.
Typical application of the EPM.
Higher efficiency alternators
The reduced mechanical drive power used by our high efficiency alternators yields engine fuel savings, less stress on alternator drive components and more engine power available for other purposes.
Lower efficiency alternators generate excess waste heat, which requires the engine to work harder. Less efficient alternators run at a higher temperature, increasing the operating temperature of the bearings, windings and diodes, therefore lowering the effective life of the alternator.
Typical claw pole alternator efficiency is 50%. Typical CEN alternator efficiency is 70%. For high electric power alternators, the high efficiency means significant fuel savings may be realised over less efficient alternators.
Micro-processor-based regulators
Micro-processor-based regulators offer customers unique configurations for their vehicles and applications. Some of the options we offer are: soft start protection, overvoltage protection, temperature and voltage sensing, J1939 CAN BUS, battery-specific charge capabilities and multi alternator installations.
Hazardous location alternators
CEN manufactures a range of ATEX & IEC Exd IIB-certified flameproof brushless alternators for oil and gas, offshore and workboat markets. This alternator range has an oversized bearing design, all internally rectified and regulated, and optional exit cable locations with a SAE J-180 4in hinge mount.
Power management systems
The CEN product range also includes the Electrical Power Manager (EPM), which is a multi-function device capable of providing solid state automatic battery connect / disconnect, LED diagnostics and automatic reverse polarity protection for vehicle loads. It will also provide the user with information about the batteries, such as voltage and current charge. The EPM has the capability to communicate with other vehicle digital systems via a J1939 data bus.
Battery isolators are becoming very common, as several vehicle electrical systems require independent power distribution branches, battery packs or additional power sources. They include one or more one-way paths for electrical currents and therefore allow the current to flow from one alternator or other power source to multiple branches of a vehicle electrical system. C.E Niehoff's proprietary semiconductor technology is used to provide maximum current-carrying capability in a small battery isolator package.
We have other power management systems available in our portfolio that can be integrated into vehicle systems.
Service and support for C.E. Niehoff equipment
To support our extensive field population, we have a widespread distributor network and a service / repair facility at our European base in Leyland, England. Returned units are inspected, the repair estimated and, once authorised, the unit is rebuilt, tested and dispatched. Only genuine Niehoff parts are used and as we hold a wide range of spare parts at our Leyland branch, the repair lead times are short.
Please use the form or details below to send us your enquiry.