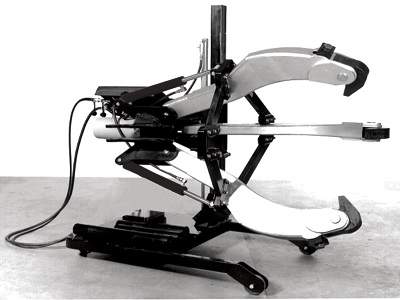 Our 100-ton pullers set the bar for heavy-pulling excellence. They are available in 2- or 3-jaw models and with single or double acting cylinders, as well as 2-jaw Vertical and 2/3 jaw Combination models. Perfect for high-force removals, this puller has applications across the mining industry. Combining the strength of Enerpac® and Power Team® hydraulics with Posi Lock's Safety Cage® design, these 100-ton pullers are uniquely adapted to safely and efficiently serve high-force maintenance needs.
Flexible applications
In addition to the standard 2- and 3-jaw models, Posi Lock produces a 2-jaw vertical and a 2/3 jaw combination model. The vertical puller is designed for big pulling jobs with limited jaw placement options, and can also be used in a suspended position. The combination puller can be used with either 2 or 3 jaws, creating a versatile tool capable of meeting evolving maintenance challenges.