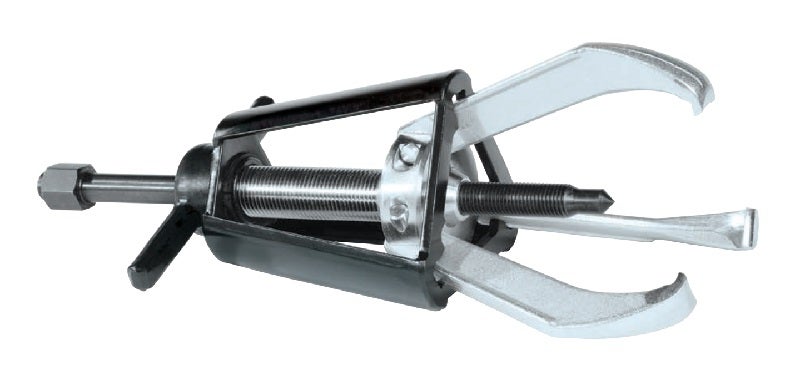 Posi Lock manufactures gear and bearing pullers for industrial machinery and equipment maintenance in challenging or adverse conditions.
Efficient manual pullers for minimal damage and maximum safety
Manual gear and bearing pullers are designed primarily as a tool for technicians working on motorized components, as regular maintenance is a vital factor in modern day industry.
Although gear and bearing pullers are used to remove bearings, gears, pulleys, sprockets and other press fit items from shafts, their primary use is the removal of objects without causing damage to other parts of the equipment being worked on.
Posi Lock provides a range of different 2 or 3-jaw puller options, depending on the needs of the machinery in question, and the company's pullers are designed to meet stringent global safety, speed and strength standards.
Posi Lock designs pullers for the removal of gears and bearings for maintenance activities.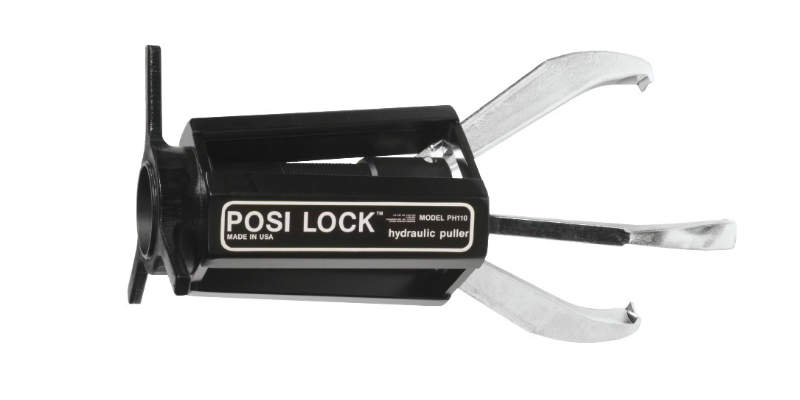 Hydraulic puller systems are useful when hammering, prying or heating must be avoided.
The internal puller system is designed to dismount press fit items through the center of the component being pulled.
Hydraulic puller systems for maintenance applications
Hydraulic puller systems are designed for efficient removal and service of machine components, without the need for hammering, prying or heating, minimising damage to parts and unsafe practises.
Made up of a puller, a hydraulic cylinder and a pump, hydraulic puller systems are primarily used for maintenance activities, pulling a variety of press fit parts, including wheels, gears, pulleys and bearings. A hydraulic cylinder replaces the center bolt found in manual puller systems, and the pump, whether air, hand, or electric-powered, is used instead of a wrench as a power source, regulating the flow of hydraulic fluid.
Posi Lock's hydraulic system incorporates the patented steel Safety Cage, which guides the tapered jaws of the puller to guarantee solid contact on machine components, while ensuring personnel safety.
Specially designed pullers for internal pulling operations
Internal pullers are designed to dismount press-fit items through the center of the part to be pulled.
The jaws attached to the end of the puller are specially designed for internal pulling jobs, such as bearing cups, bushings, needle bearings, crankshaft pilot bearings, and rear-axle bearings.
The internal puller is designed for the removal of parts where there is no external housing for the jaws of the puller to latch on to, yet provide a straight pull to avoid any unnecessary damage to components.
About Posi Lock
Posi Lock Puller has been operating for more than 35 years. The company's unique Safety Cage design was developed in 1974 by founder Dean Somerville, and today Posi Lock is run by his daughter, Tamara Somerville, who continues to build strong international alliances around the globe.
The company's manual, hydraulic and internal pullers can be designed according to client specifications, and are available through selected distributors worldwide.