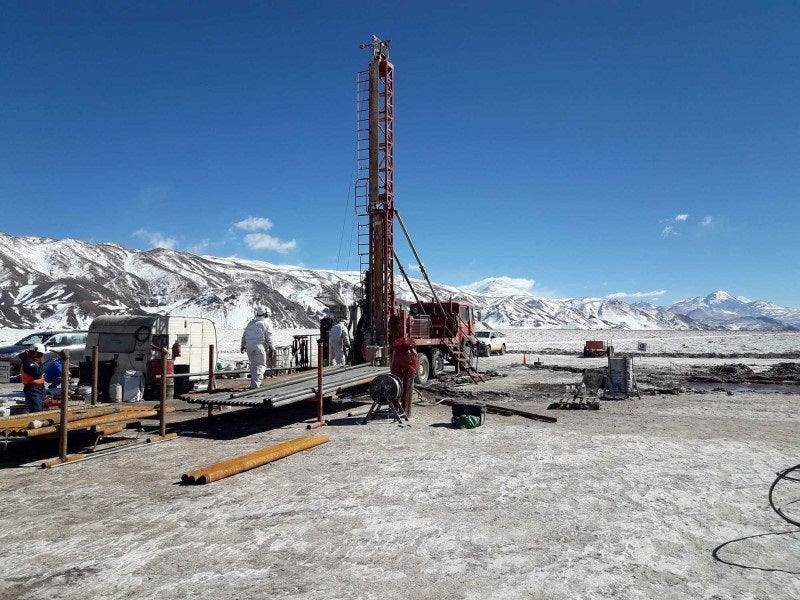 Chinese mining firm Zijin Mining Group is reportedly looking to invest $380m to construct a lithium carbonate plant in Argentina.
The investment in the plant, which will be located in the Neo Lithium-owned Tres Quebradas project in the northern province of Catamarca, would be made through Zijin's local subsidiary Liex.
The proposed plant will have a 20,000tpa production capacity of lithium carbonate, reported Reuters citing China's Ministry of Production.
According to the government, the plant's production would be doubled in the medium term.
In a separate release, Zijin said that it closed the $770.45m (C$960m) deal to acquire Canada-based lithium brine developer Neo Lithium. The deal was signed in October 2021.
Covering an area of 35,000ha, the Tres Quebradas lithium project (3Q Project) is located in the 'Lithium Triangle' of South America and is claimed to be one of the world's largest and highest-grade projects of its kind.
The government was quoted by the news agency as saying: "For the Tres Quebradas project, the plant is scheduled to start construction this year and to start production by the end of 2023."
It added that Zijin Mining Group is planning to make 'other important investments' in advanced gold and copper projects in Argentina.
According to US Geological Survey data, Argentina is said to be the world's fourth-largest battery metal producer, preceded by Australia, Chile and China.