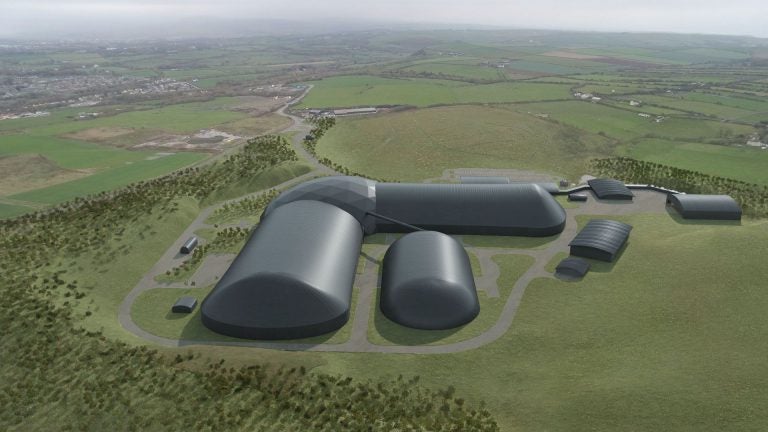 The UK Government has fully ratified plans to construct the UK's first deep coal mine in decades following approval by Cumbria councillors.
The government announced it would not intervene with the council decision made in March 2019 to open of the coking coal mine, called Woodhouse Colliery, which is expected to produce first coal around 2021.
West Cumbria Mining published on its website: "A study in America showed a coal mine with 300 employees indirectly creates at least twice as many jobs in the region, as employees have more disposable income than previously, which impacts on local spending with retail, leisure, construction etc."
West Cumbria Mining also highlighted that the new mine, to be built near the former Haig Colliery in Whitehaven which closed in 1986, is estimated to create about 500 new jobs. The Woodhouse Colliery would extract coking coal from the seabed off St Bees, with a processing plant on the former Marchon site at Kells. West Cumbria Mining has received £14.7m in private equity financing from EMR Capital Resources Fund, an Australian private equity backer operating in the mining field.
Copeland MP Trudy Harrison showed her support after the Government gave the green light for Whitehaven's £165million mine.
Harrison said: "This is fantastic news. It is vital that this development goes ahead and I am pleased that common sense has prevailed. Woodhouse Colliery has been recognised for its importance to the steel industry and to UK export.
"Coking coal is essential for the steel industry and this has been rightly recognised."
The plans have however caused controversy, with objectors staging a sit-in on strike on the floor of the council chamber expressing fear that Woodhouse Colliery would contribute to global warming.
Liberal Democrat MP Westmorland and Lonsdale Tim Farron who asked for the "call-in" described the news as "a kick in the teeth in the fight to tackle climate change".
He said "Cumbria has so many renewable resources to provide energy – water, wind and solar – and we should most definitely not be taking the backwards step of opening a new coal mine."
The final decision announced on 2 November this year was once again met with disapproval with many criticising the decision on Twitter:
Just in case you were getting too excited about the whole fracking ban/moratorium nonsense, here's a move that captures how deep this government's commitment to decarbonisation really goes… https://t.co/bBo4mXUjUW

— Rob Hopkins (@robintransition) November 3, 2019
Did I mention a lack of joined-up thinking? Inconsistencies that can speak to, at best insincerity, at worst criminal negligence, when purporting to recognise a climate emergency. Govt should have called in. Council should have pulled. Just not necessary https://t.co/dwp6WthA0z

— Luke Balnave (@lukebaln) November 3, 2019
After Cumbria county council initially approved the mine in March 2019, chair of the council's development control and regulation committee Geoff Cook shared that the decision had not been easy, acknowledging there will be some disruptions to local residents.
The news about the approval of the new coking coal mine in Cumbria came days after  the UK Government decided to suspend any future gas fracking following a new report by the Oil and Gas Authority (OGA) which proves fracking heavily increases the risk to local communities through earth tremors of high magnitude.