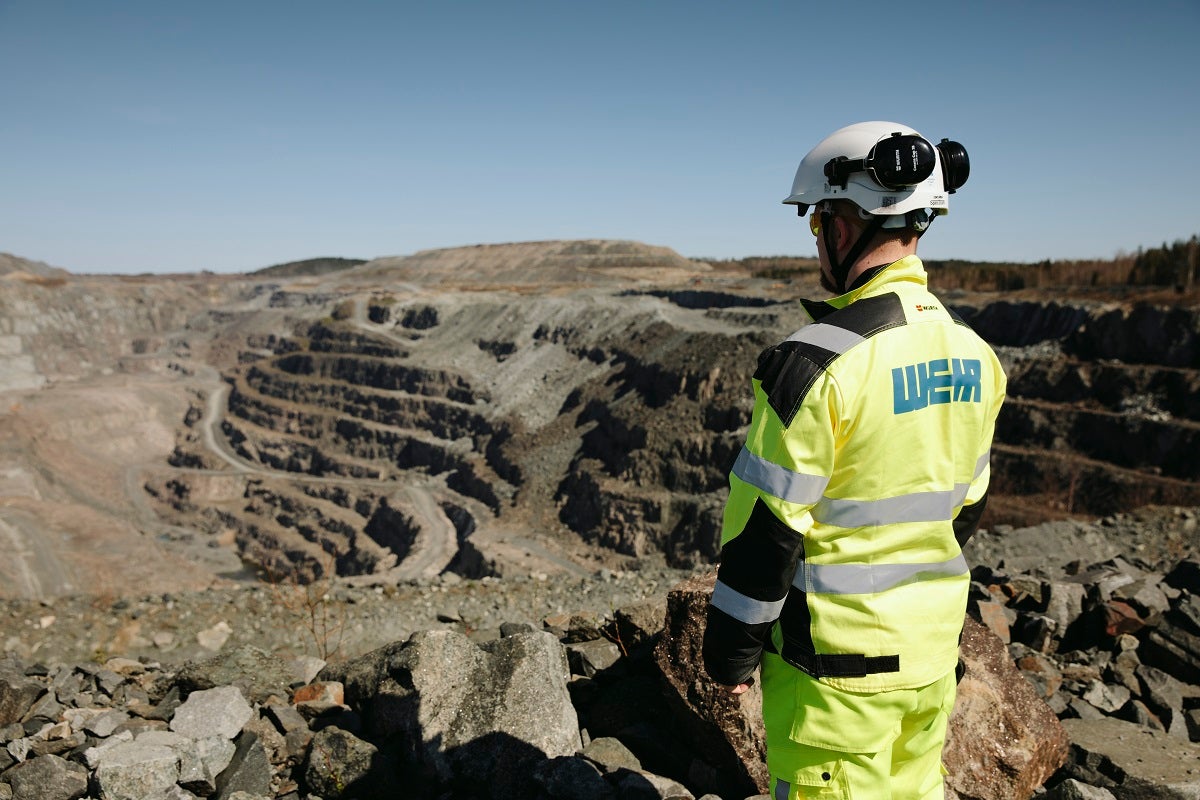 The installation of 19 Cavex 400CVX10 hydrocyclones at OceanaGold's Didipio gold and copper mine in the Philippines has led to savings of more than $800,000 per year through a reduction in grinding circuit recirculation, according to operator Weir Minerals.
The British engineering company reported that the hydrocyclone has significantly improved separation efficiency due to its spigot liner diameter and corrosion resistance strength provided by its cast housing.
The Cavex hydrocyclone consists of a cast housing lined with a variety of wear-resistant materials such as rubber, ceramic and polyurethane and is incorporated in mining classification and separation, mine dewatering systems, and tailings management.
The Didipio mine, which employs more than 1,500 workers, has expanded its throughput over the last few years in line with its transition from open pit to underground mining. This increased the incumbent cyclones' feed density beyond what they could effectively manage, leading to a circulating load of up to 700%, according to Weir Minerals.
Thus, the introduction of the Cavex hydrocyclones reduced the circulating load from 620% to 374%, with direct savings in power consumption, ball consumption, cyclone and pump maintenance costs exceeding $815,000 annually.
OceanaGold Didipio project processing manager Gary Webb said "Having had good performance from Cavex hydrocyclones at our New Zealand sites (Macraes and Waihi), we were confident that retrofitting Cavex hydrocyclone cluster at Didipio, with an increased number of smaller cyclones than we had at the time, would help reduce our problematic circulating load and lever multiple benefits in doing so.
"The changeover to Cavex hydrocyclones has exceeded our expectations, enabling higher throughput and lower consumable costs without being penalised in grind size."
The performance of Cavex hydrocyclones is also influenced by its 360° laminar spiral inlet geometry design, which provides a natural flow path into the hydrocyclone, Weir Minerals added.
Weir Minerals Philippines country manager Mike Arakawa said "I'm proud of the results we've achieved together with OceanaGold. Reduced circulation means reduced power draw, fewer balls consumed and less equipment wear, creating a more sustainable mine."
Didipio produced 114,985 oz of gold and 14,999 t of copper in 2018, with 120,000-130,000 oz and 14,000-15,000 t of copper in 2019. The mine also provides several thousands of additional livelihood opportunities and indirect jobs through partnerships with organisations on the Filipino island Luzon.