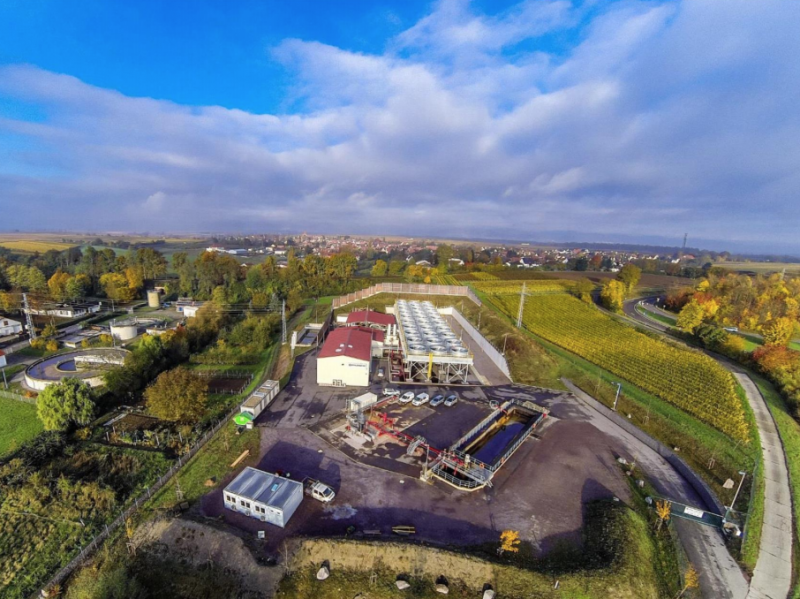 A scoping study into Vulcan Energy Resources' Zero Carbon Lithium project in Germany has shown potential for a combined operation producing lithium hydroxide and renewable energy, with a net-zero carbon footprint.
The scoping study is based on a staged expansion plan for the project, with the stage 1 production plant to comprise of a direct extraction and lithium plant, to be located at the Insheim geothermal power plant. Stage 1 would commence a year prior to the larger stage 2, which is dependent on the company being able to permit and drill its own geothermal production wells. Stage 2 consists of two larger production plants that would require drilling a total of 10 new geothermal production wells and constructing a new combined geothermal, direct lithium extraction and lithium hydroxide plant at Vulcan Energy's Ortenau licence.
A lifecycle assessment for the project was carried out and indicated that the project has the potential to be the first negative carbon lithium project in the world. Vulcan says the project's carbon dioxide emissions would be offset through the co-generation of geothermal energy.
Vulcan Energy Resources managing director Francis Wedin said: "The scoping study outlines a plan to produce battery-quality lithium hydroxide from stage 1, ultimately growing with the market in Europe during a considerably larger stage 2. Over the project life, both stages were found to have a positive outcome.
"Critically, the project benefits from readily available renewable heat and power to be used in lithium processing, and lack of high-cost mining. The smaller stage 1 provides a sensible first step for the company."
The study is based on the mineral resource estimate for the project, comprising a total of 13.95 million tonnes of lithium carbonate equivalent.