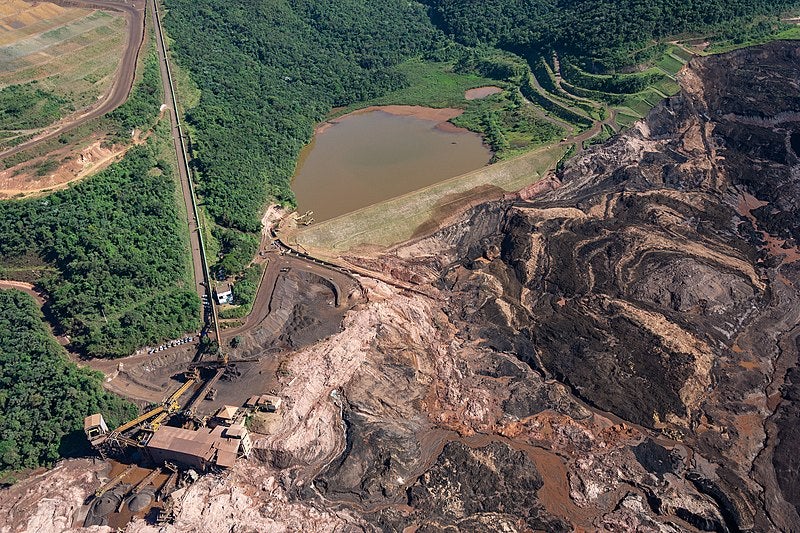 Brazilian mining company Vale has agreed to pay compensation to the families of the victims of the Brumadinho iron ore mine disaster of January 2019.
The company has agreed to pay out $107m in collective moral damages and $186,000 to the relatives of each of the the 300 people killed by the disaster.
Vale said in a statement that it: "reaffirms its total commitment to the prompt and fair reparation of damages caused to the families, to the infrastructure of communities and to the environment."
However, the families of the victims told the Guardian that they hoped that the ongoing criminal investigation would lead to prosecutions.
A Brazilian senate committee recently stated that Vale CEO Fábio Schvartsman and CFO Luciano Siani Pires should be charged with murder. It also said that Vale and dam auditor TÜV SÜD should be charged for environmental damage and corporate responsibility.
The Brumadinho mining disaster
The Brumadinho mining disaster occurred on 25 January 2019 when a dam located near the Córrego do Feijão iron mine collapsed, causing a mudslide to hit the town of Brumadinho.
It was later reported that Vale had been aware of the potential of the dam to collapse from October 2018. According to this report, the dam was in the "attention zone" and "all prevention and mitigation controls" should be applied to it. It was allegedly estimated that there was a one in 5,000 chance of the dam collapsing, twice the maximum risk level normally allowed.
However Vale denied this, stating that the dam had passed an independent audit in September 2018 and it had implemented 17 suggestions improvements on the dam. The company was eventually deemed responsible for the accident and ordered to pay damages by the Minas Gerais State Court earlier this month.
The Institute of Materials, Minerals and Mining (IOM3) spokesperson said: "'With the deeply regretted loss of life, the mining industry needs to respect those that have been affected, taking time to consider all aspects of construction, operation and maintenance of dams, the engineering standards applied together with the competency of application.
"This is not a new technology and techniques for the processing of materials have evolved for as long as the industry has existed. The welfare of all concerned warrants a co-ordinated approach combining academic and industrial resources to carry out this review."