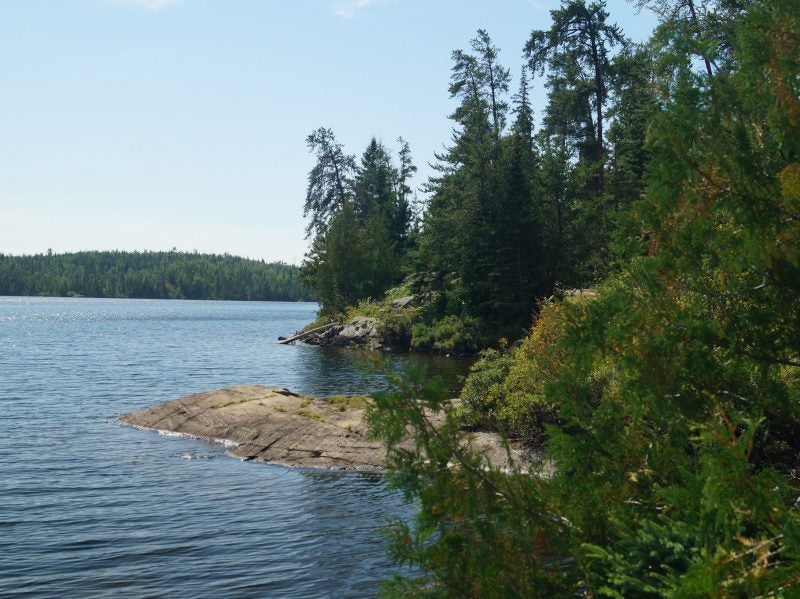 The US Department of the Interior has renewed two mining licences in the Boundary Waters Wilderness area of Minnesota, the latest in a series of policies that aim to open up more areas of US land to mining operations.
The Bureau of Land Management granted to licences to Twin Metals Minnesota (TMM), a subsidiary of Chile's Antofagasta, which aims to expand its copper mining projects in the area. The company calls the Minnesota deposit "one of the world's largest untapped deposits of copper, nickel and platinum group metals", and has invested more than $450m into exploration work and geological studies in the area since it was first awarded permits more than 50 years ago.
The Obama administration terminated TMM's licences in 2016, arguing that mining would be too destructive to the local environment, and that the language of the company's leases did not obligate them to be renewed, but the Trump administration has been more willing to roll back environmental regulation, and encourage mining work.
"Mining on public lands balances conservation … with the need to produce minerals that add value to the lives of all Americans by providing raw materials used in the manufacture of medical aids, automobiles, smartphones and computers, and household appliances," said the department's assistant secretary for land and minerals management Joe Balash.
The decision forms part of the Trump administration's 'America first' minerals policy, where the US aims to expand its domestic mining operations to reduce its reliance on foreign imports, particularly from perceived rivals such as China.
While the renewed leases include a number of new conditions TMM must abide by, including additional environmental requirements and higher royalty payments, environmental groups remain opposed to the renewed licences, claiming that any mining operations pose a serious risk to the US's most popular wilderness area.
"Today's announcement by the Bureau of Land Management is a continuation of the Trump administration's assault on the Boundary Waters Wilderness," said Save the Boundary Waters, a local campaign to protect the region from mining. "The 'review' completed by the administration was wholly insufficient to determine the impact of sulphide-ore copper mining on land immediately adjacent to the Boundary Waters.
"In 2016 the Forest Service concluded that sulphide-ore copper mining posed 'an inherent risk of irreparable harm to an irreplaceable Wilderness' and last year the Trump administration cancelled a study that would have confirmed this."
In addition to continuing their campaign against TMM's permits, the decision has also sparked a legal battle, with conservation groups such as the Minnesota Center for Environmental Advocacy petitioning the Minnesota Court of Appeals to declare whole sections of the state's mining laws invalid due to the vagueness of their language. It remains to be seen if and how the specific complaints against the TMM licences, and the broader case against the state's mining laws, will be resolved.