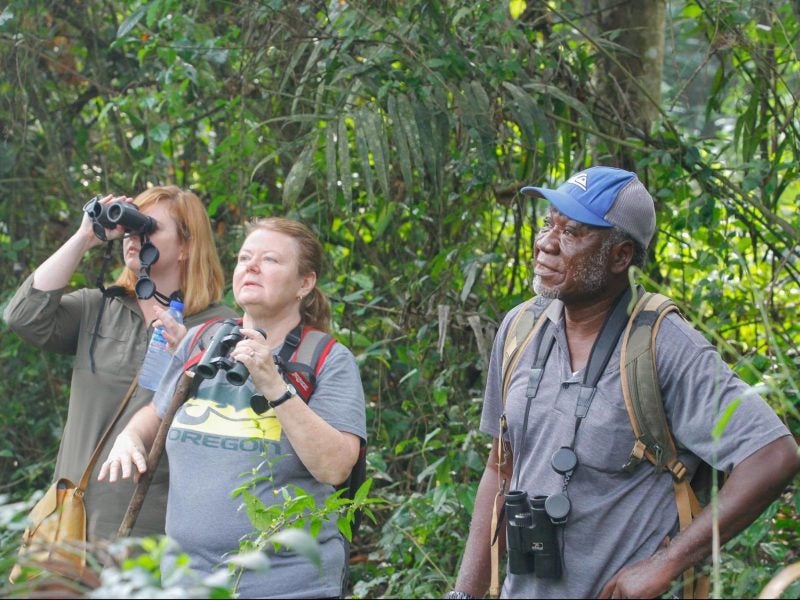 The US Forest Service (USFS) has urged the Ghanaian Government to more comprehensively consider the impacts of a proposed scheme to mine bauxite in the Atewa Forest due to the project's potential environmental and social damage.
The project is being led by the Ghana Integrated Aluminum Development Corporation, a body created in 2018 to establish an aluminium and bauxite industry in the country. The corporation has since identified a number of bauxite deposits that could form the basis of new mining operations, including a deposit of around 150m metric tonnes of the mineral beneath the Atewa Forest, one of the last surviving rainforests in Ghana.
The forest has been designated as a special biological protection area since 1994 due to its rich biodiversity, with the region home to over 1,000 plant species, 56 of which are facing extinction, and over 700 species of butterfly alone. Mining operations in the forest could also disrupt the water supply of up to five million Ghanaians, who rely on the Atewa Forest as their primary source of water.
"Development of the mining sites and associate downstream and side stream infrastructure will have substantial impacts on local communities, as well as those living in the Greater Accra region," said the USFS in a report seen by Citi Newsroom. "It is critical that a robust stakeholder consultation process be conducted.
"It is recommended that the [Ghanaian Government] pre-emptively provide public access to all information that is not proprietary."
The USFS was brought on by the Ghanaian Government as an external consultant for the proposed work, which has proved controversial. The government is eager to become involved in the growing global bauxite market, which is expected to be worth over $20bn by 2026 due to the mineral's use in the construction of electric vehicle batteries, but this needs to be balanced against environmental and safety concerns. While Ghana has identified potential alternative bauxite deposits, these too are in protected environments, with around 750m metric tonnes believed to be beneath the Nyinahin Forest Reserve, raising questions about the government's priorities in mining.
The issue is made more sensitive by the rise of deforestation in Ghana, with small-scale gold mining a key driver between the widespread removals of forests. Global Forest Watch reports that the rate of deforestation in Ghana in 2018, the year in which a ban on small-scale mining was lifted, increased by 60% over previous figures, making this the fastest rate of deforestation in the world.