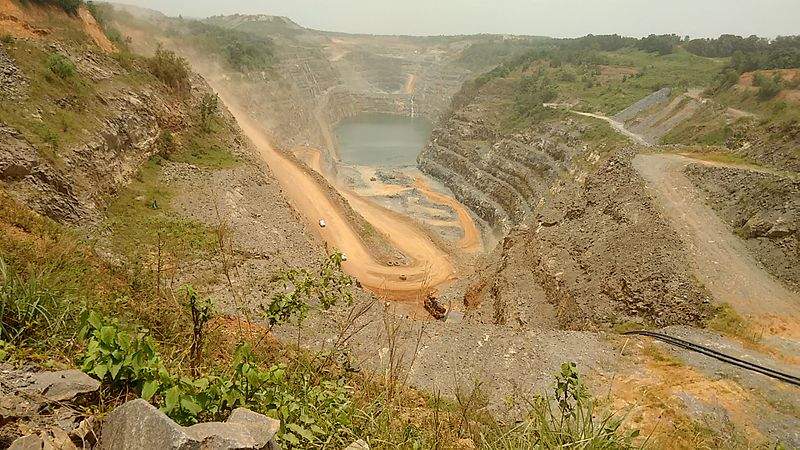 A ban on small-scale mining operations in Ghana, which has been in place since January 2017 to crack down on illegal mining, has been lifted by the national government.
Illegal mining – known colloquially as 'galamsey' – directly employed around 1.1 million people and affected a total of 4.4 million in 2014, according to a report published in The Extractive Industries and Society. It also contributed to the significant destruction of water resources and forested areas, which prompted the government to issue the ban last year.
While only intended to be a temporary response, the government under President Nana Akufo-Addo extended the ban indefinitely in October 2017 as the government's security force, known as Operation Vanguard, continued to pursue illegal miners.
Since then, Operation Vanguard claims to have been 75% successful in its work, and was arresting illegal miners as recently as June. The government has also paid for the education of 3,000 small-scale miners at the University of Mines and Technology in Tarkwa, where they were taught how to adapt their operations to ensure environmental damage is minimised.
"We can imagine that this decision to lift the ban will elicit varied responses from Ghanaians," said Akufo-Addo, announcing the repeal of the ban. "There will be many who will say that the water bodies are still polluted and so the ban must be maintained. On the other hand, there will be those who will argue that hundreds if not millions of Ghanaians whose incomes are related to small-scale mining are under extreme pressure that they can no longer cope with the sustained ban."
The lifting of the ban could help stimulate a struggling Ghanaian mining sector. The industry contributed just over $748m to the country's total GDP in 2017, which was less than the sum from the agriculture, construction, manufacturing and services industries.
Ghana is the second-largest producer of gold in Africa, extracting a 40-year high of 4.13 million ounces in 2016. Across the sector, there is hope that enabling small-scale miners to return to work will be of economic benefit to the country.