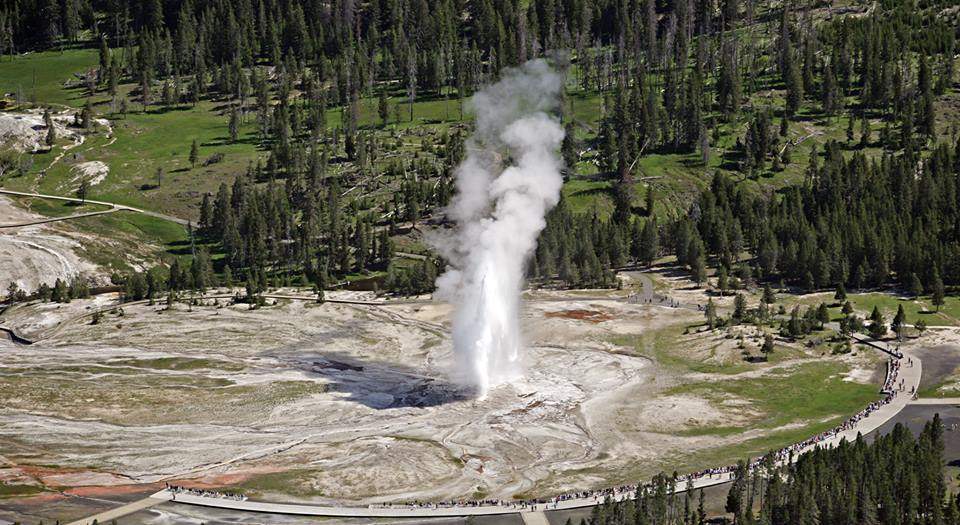 US Interior Secretary Ryan Zinke has approved a bill that prohibits the granting of new mining licences on 47 square miles within Yellowstone National Park for 20 years.
The Yellowstone Gateway Protection Act was introduced by Democratic senator Jon Tester, and makes permanent a temporary ban put in place in 2016 by former President Barack Obama.
New mining permits will no longer be granted for gold and silver operations within the Paradise Valley and Gardiner Basin, within the Custer Gallatin forest in the protected public land.
"Some places are more precious than gold," said Tester on the bill's introduction. "My bill will ensure outdoor recreation businesses can continue to thrive in the region, and will protect one of our nation's greatest treasures for generations to come."
Zinke's approval is good news for conservationists, following President Donald Trump's policy of opening up more US land to mining operations.
In December 2017, Trump reduced the amount of protected land at the Bear Ears and Grand Staircase-Escalate monuments in Utah from 1.35 million acres to roughly 200,000 acres, a move that triggered legal action from conservation groups and Native American communities.
However, Vancouver-based mining company Lucky Minerals protested against the bill, with president John Mears attending the ceremony announcing Zinke's decision on Monday.
ABC reports that Mears carried a sign reading "Sec. Zinke … why won't you meet with me?" and remained determined to continue mining for gold in the area using a licence granted in July last year.
As the new law does not prohibit mining on lands covered by existing licences, or private land, Lucky Minerals will be able to continue exploration work at its Emigrant Creek project within the national park. The operation covers an area of 15 square kilometres, and "could potentially host a multi-million ounce gold deposit," according to Lucky Minerals.