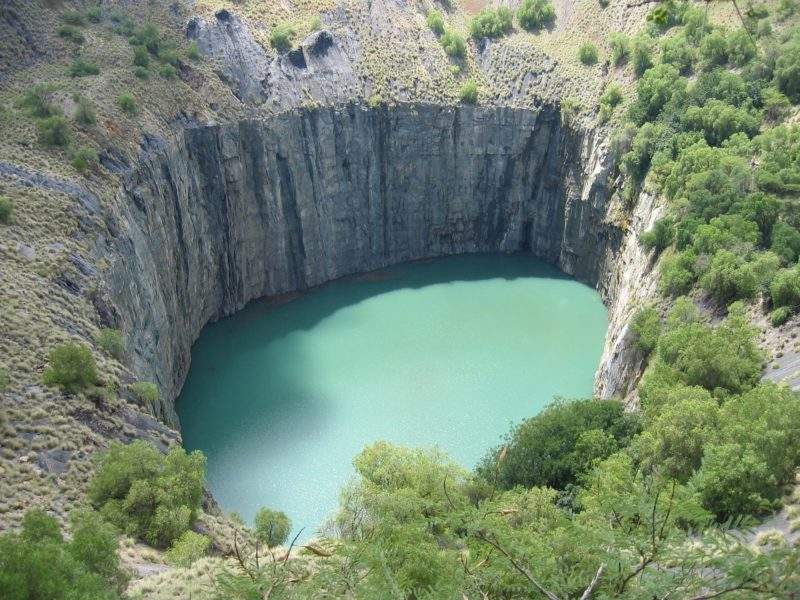 The South African Association of Mineworkers and Construction Union (AMCU) has announced two deaths at mining operations, taking the total number of mining deaths in South Africa this year to 71.
The accidents took place on Thursday, with one worker having died at the Dishaba mine near Thabazimbi, and the second at the Kopanang operation on the West Rand. The AMCU is currently working towards identifying the victims and has expressed concern that "both of these incidents relate to falls of ground and both are repeatable accidents," according to Business Day.
Simultaneously, mineral resources minister Gwede Mantashe hosted this year's Occupational Health and Safety Summit, where he reaffirmed the government's commitment to ensuring worker safety: "We must at all times avoid putting pressure on workers in pursuit of profit," he said.
However, recent events have caused concern amongst workers and trade unions that the government is not doing enough to protect miners. This year could see more fatalities than the 88 recorded in 2017, a year-on-year trend that would be damaging for the government, and news that the Lily mine, which saw three workers killed at its operations in 2016, could be reopened as early as 2020 is unlikely to comfort mine workers.
A particular cause for concern for the AMCU is section 23 of South African law, which gives workers the right to refuse to enter dangerous working areas but has not been called upon frequently. The clause also gives criminal liability to mining companies who are found to ignore safety regulations.
The AMCU wants the clause amended to enable the department of mineral resources to hold companies accountable if a miner dies in one of their operations. While South Africa is currently considering a new mining charter, many of the conditions being discussed by the minerals council, which represents the interests of mining companies, and the government involve eliminating racial disparity in mine ownership, rather than safety concerns.
The accidents and legislative uncertainty that have plagued this year in South African mining have also undermined the profitability of the sector. PwC's annual SA Mine report found that, of the 31 companies profiled in 2018, their market capitalisation reached R482bn, an increase on the 2017 figure of R420bn, but still some way off the peak of R560bn seen in 2016.
"2018 can be described as a mixed bag of performance for South Africa's mining industry," said PwC Africa Energy utilities and resources leader Michal Kotzé.
"Cost-saving initiatives could not offset the impact of input cost inflation. The increased costs and production challenges meant a weakening in operating results. Together with the gold and platinum impairments, it meant that the industry recorded a loss for 2018."
Mining Technology's Mining Safety content is supported by USA mining safety specialists Carroll Technologies Group.