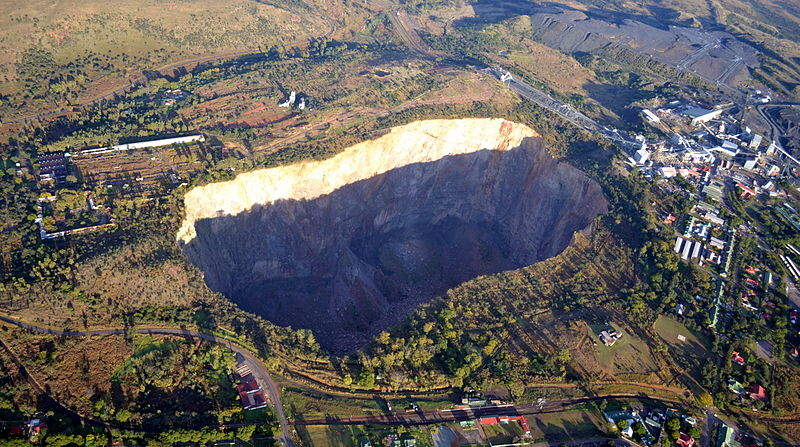 The South African Minerals Council has said that it supports the majority of the country's new Mining Charter, but that it will aim to meet the minister of mineral resources, Gwede Mantashe, to discuss certain elements.
The council represents the interests of private mining companies in South Africa, and will seek clarification from Mantashe on the implications of the charter's Black Economic Empowerment (BEE) rules.
BEE regulations have been a feature of the charter since its inception in 2004. The latest version, which was approved by the government last month, stipulates that companies that have complied with BEE regulations in the past will not have to adhere to them in the future, unless their mine rights are sold or require renewal.
In practice, this offers more security to companies than previous versions of the charter. Under the new charter, 26% of existing companies must be owned by black shareholders, rising to 30% for new mining right holders.
Additionally, a 'once empowered, always empowered' principle means that a company will not be penalised should a black shareholder later decide to sell shares to a white buyer.
However, in a statement the Minerals Council said it was concerned about "the limited applicability of continuing consequences of past transactions on disposal of BEE shareholding," and that it plans to discuss the charter with Mantashe.
"The Minerals Council will seek to engage the minister on the unresolved issues to find workable solutions," said council president Mxolisi Mgojo. "The Minerals Council remains 100% committed to improving the competitiveness of the mining sector and to ensuring its ongoing growth and transformation.
"The Minerals Council supports both the minister and the president's efforts to attract investment into this critically important sector."
The organisation has voiced its approval for other features of the charter, including the replacement of the proposed 'free-carried interest' with 'carried interest', which does not give workers and community groups free access to company shares, as well as the removal of a requirement for 1.5% of a skills development programme to be geared towards research and development.
The council also praised the charter for introducing separate black ownership thresholds for new and existing companies, which highlights the government's commitment to the "sanctity of transactions that have been undertaken in good faith".
The new charter is widely considered to be a compromise to appease disparate elements of the South African mining industry, which has historically been divided between companies interested in maximising profits from the country's vast mineral reserves, and those eager to see more black South Africans in influential positions.
Vinneth Bajaj, senior metals and mining analyst at Global Data, said: "We perceive the new mining charter to be a long term strategy to boost the country's economy. Such regulatory measures which have been long pending may not bring in an absolute acceptance from all the industry participants, but we think the government is determined to attract investments, encourage exploration activities, and may be also intending to establish a global image of having a more clear and a stable mining regulatory structure."