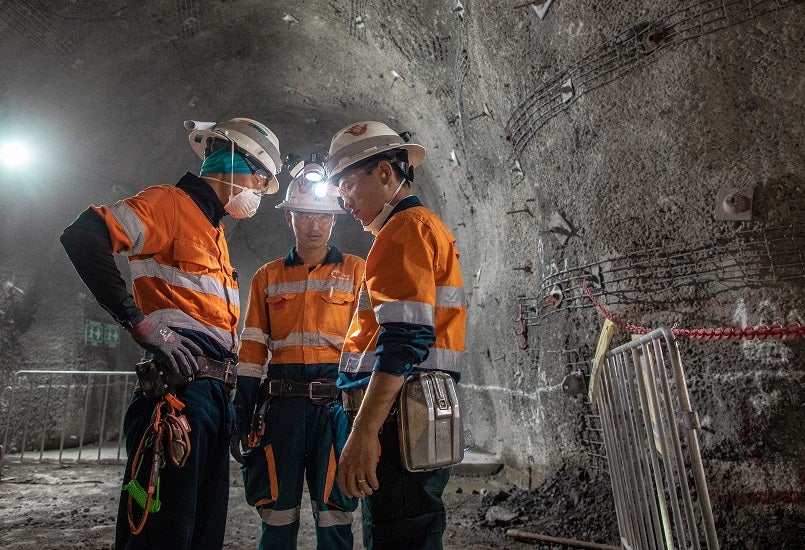 Shareholders of Turquoise Hill Resources (TRQ) have accepted a $3.3bn takeover offer by Rio Tinto, which would give the latter more control over the Oyu Tolgoi mine in Mongolia.
Currently holding a 51% stake in Turquoise Hill, Rio Tinto has been seeking to acquire the remaining 49% of Turquoise Hill's issued and outstanding common shares.
As part of this plan, the Anglo-Australian firm has doubled its cash offer to C$43.00 per share.
If completed, the transaction will allow Rio to simplify the management structure of the Oyu Tolgoi mine, which is claimed to host the world's largest-known copper and gold deposits.
Canada-based Turquoise Hill currently owns a 66% stake in the project while the remaining 34% stake is owned by the Mongolian Government.
The transaction is still subject to the final approval of the Supreme Court of Yukon. The hearing is planned on 14 December 2022, following which the transaction would be completed on or shortly after 16 December 2022.
Rio Tinto Copper CEO Bold Baatar said: "This transaction will deliver significant benefits for all shareholders, and allow us to progress the Oyu Tolgoi project in partnership with the Government of Mongolia with a simpler and more efficient governance and ownership structure."
Rio Tinto's takeover offer was recommended by Turquoise Hill. However, it has been opposed by activist shareholders SailingStone Capital Partners and Pentwater Capital, citing that the bid considerably undervalues the Canadian firm.
SailingStone and Pentwater respectively own 2% and 15% stakes in Turquoise Hill.
Rio, however, required two-thirds of Turquoise Hill shareholders' vote to support its bid, reported Reuters.