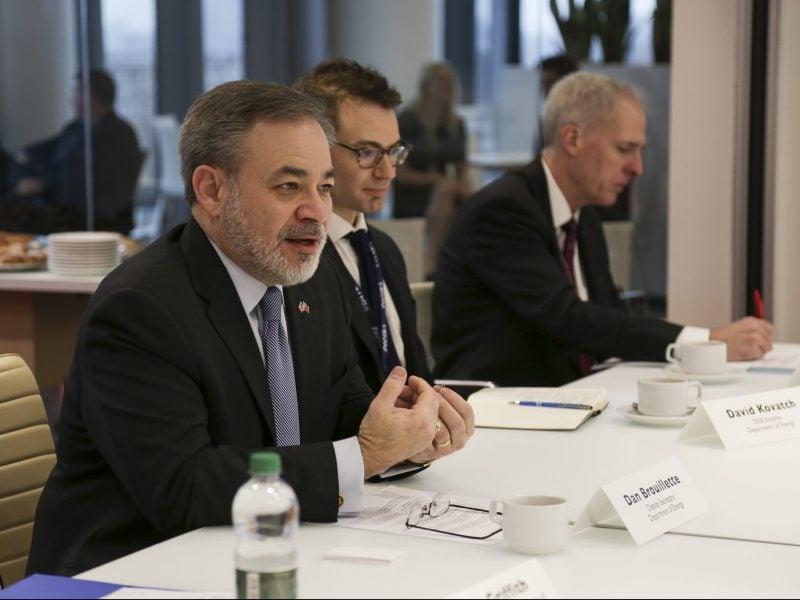 US Secretary of Energy Dan Brouillette has affirmed the Trump administration's commitment to the coal industry, saying the Department of Energy is exploring "alternative uses" for coal as its role in electricity generation declines.
In a speech at the Atlantic Council, an American think tank, Brouillette said the Energy Department is exploring if critical minerals can be extracted from coal, or whether US-mined coal can be exported to other nations where demand remains strong.
Coal's contribution to the electricity generation mix in the US was almost 50% a decade ago, but that number has declined and now sits at around 24%. According to the Department of Energy's Annual Energy Outlook published in January 2020, coal will account for just 13% of the US electricity generation mix by 2050.
When Brouillette took up the role as Energy Secretary in December 2019, he told the Washington Examiner that President Trump had directed the Department of Energy (DOE) to seek alternative uses for coal beyond electricity generation.
Trump made revitalising the US coal industry a key pledge of his presidency, blaming the decline on his predecessor.
"Obama has decimated the coal industry, decimated it," President Trump said at a speech in Louisville, Kentucky prior to his election in 2016. "And we're going to bring the coal industry back folks, we're going to bring it back."
More US coal power plants were closed in President Trump's first two years than were closed in the entirety of Barack Obama's first term, according to Reuters.
In his speech at the Atlantic Council, Brouillette said: "Coal as a percentage of US electricity generation is declining and will probably continue to decline for some time. The effort that we're undertaking is not to subsidise the industry and preserve their status, if you will, as a large electricity generator. It is simply to make the product cleaner and to look for alternative uses for this product."
On Friday, the DOE announced up to $64m in federal funding for cost-shared research and development projects for smaller, more efficient, and cleaner coal plants.
"Coal is a critical resource for grid stability that will be used in developing countries around the world well into the future as they build their economies," said Brouillette.
"Investing in R&D for cleaner coal technologies will allow us to develop the next generation of coal plants for countries to use this valuable natural resource in an environmentally responsible manner."
The senior director of environmental pressure group Sierra Club's Beyond Coal campaign Mary Anne Hitt condemned this new commitment to the coal industry in a statement saying: "The Department of Energy putting $64m to research new ways to burn coal is like the Pentagon spending $1bn for new ways to fire a musket ball."
Mining Technology has reached out to the Department of Energy for comment on how the Energy Secretary's speech chimes with growing calls for the USA to take decisive action on its carbon emissions.