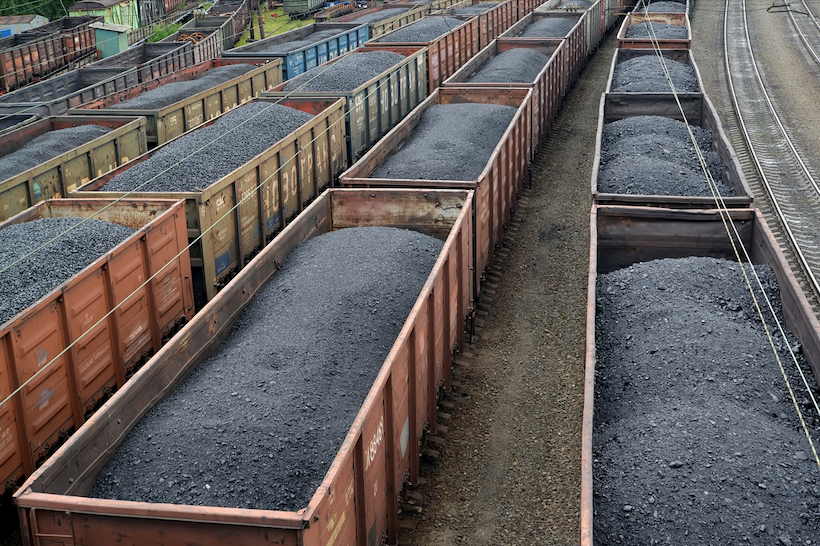 Indian manufacturers using coal in their operations are set to boost imports of thermal coal for the second year running. This comes due to a shortage of trains to transport coal within India, even as state-run company Coal India plans to increase output.
The demand for seaborne coal will peak as the Indian summer season sets in, driving in shipments from mines in Indonesia, Australia and South Africa. However, Indian Railways, which delivers most of the country's coal, has been failing to keep up with the industry's demands. In 2022, Indian railways had to cancel more than 753 passenger trains over one month to manage coal supplies from mines to power plants.
With China's coal imports increasing as it recovers from the Covid-19 pandemic, global coal prices have started rising as demand rises. As this continues, Indian manufacturers face a double-edged sword, having to pay more for imports as well as for haulage. The train shortage has forced manufacturers to receive coal by road, costing them more per tonne than by rail.
Meeting the domestic demand by rail
Coal India currently produces 80% of the domestic coal output. It has announced plans to increase coal allocation to industries by 57% from last year to 170 million tonnes until March 2024. However, the share of train use in Coal India's total fuel transport continues to decline.
The failure to meet domestic demand comes at a time when India's new power policy blueprint cites the need for increasing coal-based capacity by 2031-32.
This summer, India could face a daily shortage of 50 trains, capable of carrying 200,000 tonnes of coal for both utilities and industry, a senior official told Reuters. Indian Railways has allocated 20-25 trains to the industrial sector against a demand of 50 trains per day, forcing manufacturers to depend on imports to sustain operations.
To meet the domestic demand, the share of road transport in coal transfer reached 30%, the highest share in the past four years. Not only is road transport costly, with less capacity per vehicle, it also emits three times more CO2 per kilometre, as per the draft Coal Logistics Policy 2022.
According to Reuters, transporting coal by road has caused protests by villagers, who complain that trucks pollute farms and water sources with ash.