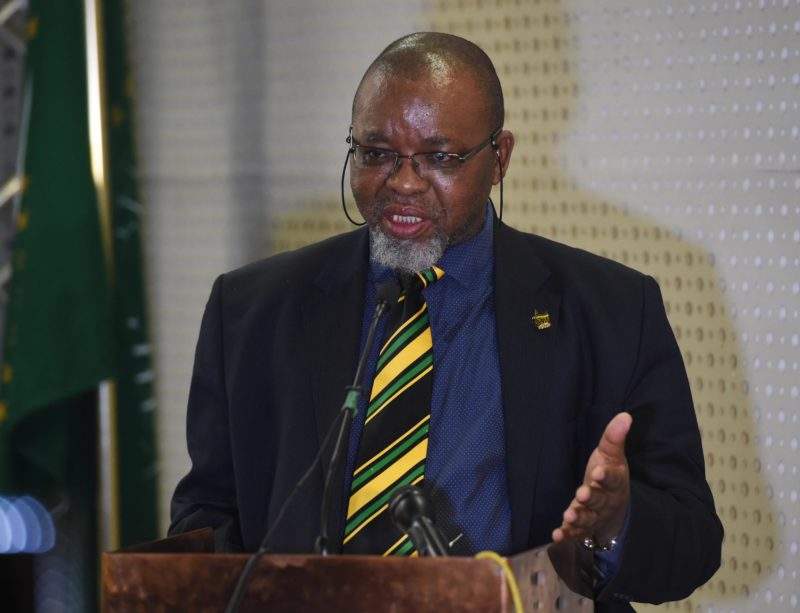 South African communications minister Nomvula Mokonyane has announced that the country's cabinet has approved a draft of a new mining charter, following months of negotiations and consultations.
Mineral resources minister Gwede Mantashe hopes that the new charter will be approved and come into effect by November this year.
The country's current charter, which has been in place since 2017, came under criticism for its controversial 'Gupta clause', which mandated that a portion of mining profits be distributed to individuals who were not born in South Africa, but had become citizens later in life, in an attempt to spread the sector's wealth.
Opponents of the clause claimed it had been inserted to benefit the Gupta family, some of whom had close ties to former President Jacob Zuma and were able to obtain citizenship, instead of disadvantaged groups across South Africa.
"We want to cut out anything that looks suspicious in the charter," said Mantashe in May. "We'll take it out because it attracts attacks on the charter, it sounds like a Gupta clause."
The clause in question has been replaced by measures that more effectively target improving executive diversity; the charter aims to increase the percentage of black mine owners from 26% to 30% by 2023, and mandates that at least half of the boards of mining companies must be filled with black executives.
However, elements of the new charter remain unpopular. The government opened up the charter to comments from companies, trade unions and local communities for three months, which culminated in a summit in July.
Among other concerns, companies have continued to oppose another clause that guarantees 10% carried interest to be given to mining communities, who themselves have accused the government of not adequately consulting them during the drafting of the charter.
The lengthy consultation process has also stalled other discussions in the industry. Members of the Solidarity trade union have entered the third week of strike action against coal miner Sasol, after the company announced that Solidary members would be excluded from the Khanyisa Plan, a programme to award employees with Sasol shares.
Solidarity chief executive Dr Dirk Hermann has postponed a summit with the coal miner due to uncertainty over the wording of the incoming charter, as this will affect the legal definition of Sasol and whether it will be obligated to pay employees and local communities 1% of profits, as mandated in the charter.
"Mining Charter negotiations took years to complete and it involved business, government, trade unions and local communities," said Hermann. "Through its Khanyisa Plan, Sasol wishes to contravene the agreement reached between these parties.
"The point of departure during the charter negotiations was that workers are workers and that they should not be divided on the basis of race. What Sasol is doing now is the complete opposite, namely to cause major racial tension and division."