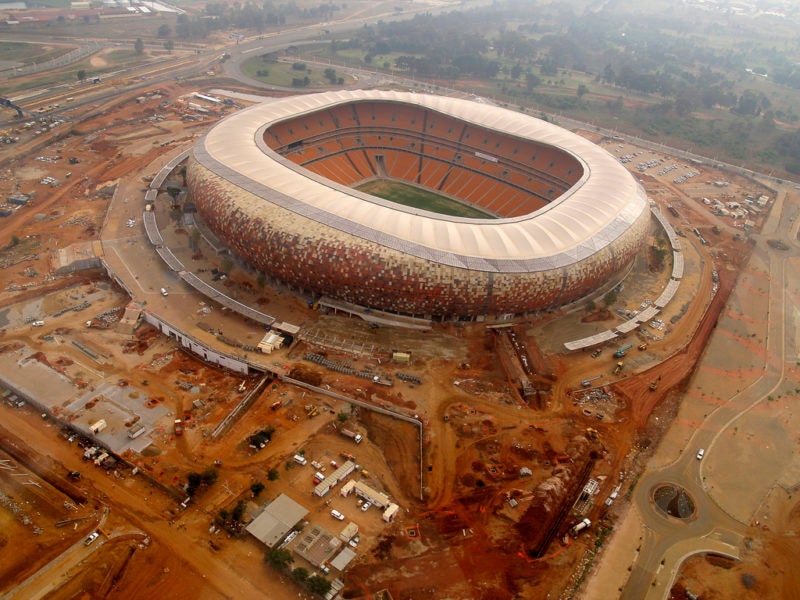 The Department of Mineral Resources (DMR) in South Africa has called for a report into illegal mining in the capital city of Johannesburg, following reports that small-scale mining is damaging local infrastructure, including an oil and gas pipeline.
The Sunday Times reported that landmarks, including the Soccer City football stadium, which hosted the 2010 World Cup final, could be at risk due to unsafe and unregulated mining near the pipeline.
While the paper reports that buildings within 300m of the pipeline could suffer severe damage, the DMR has said that there is no immediate risk to people or buildings in the area. The DMR has, however, called for the country's Council of Geosciences (CGS) to assess whether the pipeline has suffered from long-term damage.
"While there is no immediate threat to critical infrastructure as has been claimed, [the] government wants to confirm this assertion scientifically, and proactively deal with this matter not only in Johannesburg, but in other areas where illegal mining occurs," the DMR said in a statement on Monday.
"The CGS is expected to provide a preliminary report on the matter within two weeks."
Illegal mining is a significant problem affecting production and safety in the South African mining sector, with around 35,000 people believed to be working illegally in mines.
In 2016, the country's Minerals Council estimated that the illegal mining trade is worth ZAR7bn, as miners known as 'zama zamas' target deposits of minerals, including gold and diamonds, in closed shafts or dangerous locations.
While there are no official records of the number of injuries or fatalities in illegal operations, it is estimated that these mines are considerably less safe than their legal counterparts, due to a lack of safety regulation, equipment and training.
South African magazine First Thing reported 124 deaths in illegal operations in 2015, compared to 77 in legal operations, 53 of which took place over a few weeks in September at a single abandoned gold mine in the Gauteng province.
The government has moved to eliminate illegal mining by giving zama zamas mining permits, legitimising their operations and requiring them to abide by safety legislation, without depriving them of their livelihoods.
Thousands of artisanal miners were given permits to mine on land in Kimberley, in the country's Northern Cape province in June this year.
Mining Technology's Mining Safety content is supported by USA mining safety specialists Carroll Technologies Group.