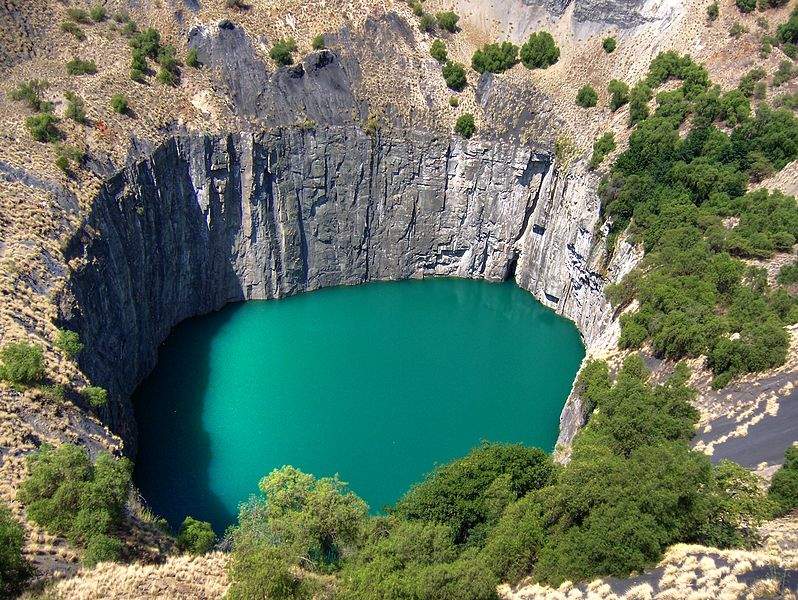 The South African Department of Mineral Resources has awarded two mining permits to thousands of artisanal miners, giving them legal access to 500ha of land in Kimberley, Northern Cape.
The miners, organised as the Kimberley Artisanal Mineworkers, have been illegally mining diamond fragments for sale on the black market from a site owned by the Kimberley Ekapa Mining joint venture. Artisanal and small-scale mining, whose practitioners are known as zama-zamas, is illegal in South Africa.
Deputy mining minister Godfrey Oliphant said: "This is a major milestone for both the mining group and the miners who for a long time have been seen as illegal miners. This came after lengthy consultations between all the parties, including the provincial government of the Northern Cape."
Illegal mining has destabilised the mining industry in South Africa, with artisanal miners invading unsafe and disused shafts and clashing with police, or selling minerals for significantly less than they are valued on the black market. Oliphant described one instance where illegal miners had uncovered and sold a 55-carat diamond for R6 million, which was then sold on for R33 million.
The award of permits is a significant development for the industry and for the miners. The Northern Cape Artisanal Miners' Association (NCAMA) has worked to formalise and regulate the activities of the miners in the region. Members are given an identification document in exchange for a membership fee of R100, and the organisation aims to provide pensions and basic healthcare to members, and ensure they are able to pay taxes to the South African government with their earnings.
"We want to stop this thing of people hiding their money under mattresses," said NCAMA chairperson and Kimberley spokesperson Lucky Seekoei. "They must be able to bank their money without fear."
In addition to granting permits, the Minerals Council of South Africa has been urged to pursue a more comprehensive policy to tackle the causes of illegal mining in the first place.