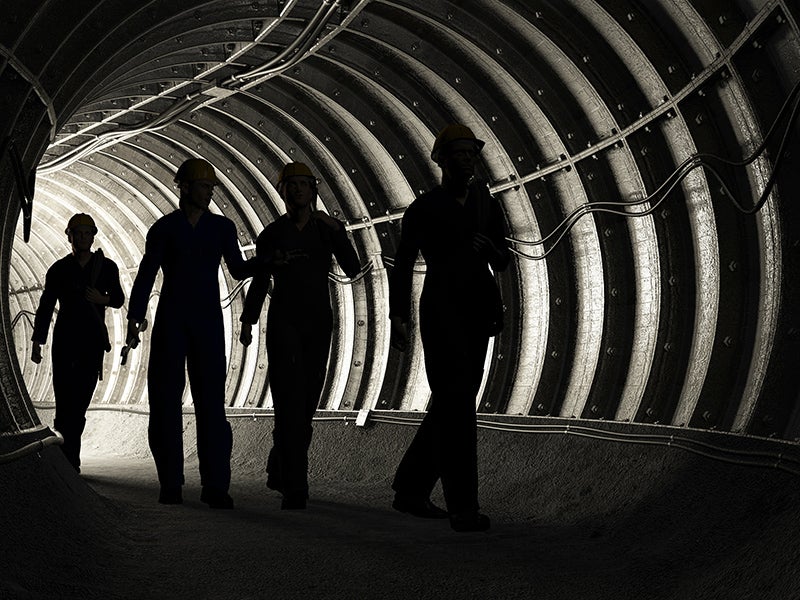 South Africa's mining death toll reached an all-time low in 2019 with 51 fatalities.
The country's Department of Mineral Resources has published statistics showing annual deaths have fallen from 81 in 2018.
There were 19 deaths each in platinum and gold extraction, seven deaths in coal extraction, and six across all other forms of mining in the country.
Platinum mining caused seven more deaths in 2019 than the year before. The department said in its report that the increase "is a concern", and that "specific attention" would be paid to platinum mining in 2020.
Other sectors improved their death rate, with deaths outside coal, platinum and gold mining down by 70%.
The report also showed an increase in deaths from occupational diseases in 2018. Illnesses related to gold mining increased by 25, with another nine across platinum and coal.
Despite this, non-fatal occupational diseases decreased by almost a quarter with 3,458 in 2018. Silicosis cases fell by 187 to 465, while pulmonary tuberculosis cases decreased by 531 to 1,716. There were 886 cases of hearing loss from noise, a decrease of 255.
Injuries across all sectors fell by 2% to 2,406. The report said the majority of injuries were repeat accidents including fall of ground, transportation and mining.
A spokesperson said in a statement: "The health and safety campaigns throughout the year have demonstrated that significant improvements in results can be achieved. We therefore commend the collective efforts which have gotten us here.
"We need to collectively adopt the fundamental stance that if mines cannot mine safely then they should not mine at all, until the necessary measures have been put in place to protect the lives of all mineworkers."
The department issued two directives last year, aiming to eliminate accidents related to shafts and winders and to emphasise emergency preparedness and multiple shaft outlets.
One accident with a winder in February 2019 left 944 workers stuck at the bottom of their shaft, but they were able to exit through a neighbouring shaft.