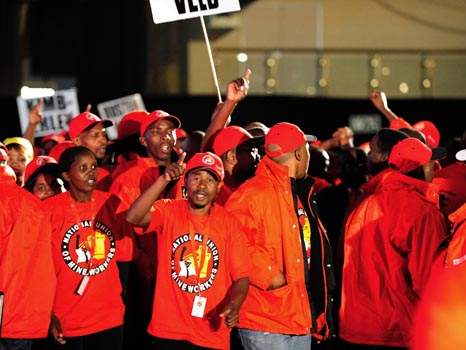 South African mining company Sibanye-Stillwater has reiterated its ongoing commitment to safety during its half-year financial results presentation, following a spate of fatal accidents at its mine sites.
The precious metal mining company, which reported 26% higher earnings before interest, taxes, depreciation and amortisation (Ebitda) of R3.9bn (around US$269m)in the six months to 30 June, drew on safety statistics from previous years to show that the recent fatalities ran counter to overall improvements in safety performance.
Proposed measures to improve the company's safety profile include ensuring equipment, layouts and environmental conditions are conducive to safe work. The firm has also contributed to the University of the Witwatersrand's (Wits) research on safe technology.
Training for the workforce will also place more emphasis on employees being aware of their right to refuse to work in unsafe conditions.
During the presentation, CEO Neal Froneman said: "Restoring and improving the safety performance at our operations globally remains a priority. The decisive response to these incidents and the relatively solid operating and financial outcomes for H1 2018, are pleasing to note…and I am confident that we are well positioned to deliver significant value to all of our stakeholders in future."
The firm is the largest gold mine employer in South Africa and its sites in the south-west of Johannesburg have some of the deepest shafts in the world. As of July, the 2018 death toll at Sibanye-Stillwater operations stood at 20. More than half of the deaths reported were the result of two incidents at its Driefontein and Kloof gold mines.
Despite a decline in the firm's gold operations following the series of accidents, Sibanye-Stillwater reported that it still delivered on production targets.
The group also said it would be seeking to build its bullion sector once safety at its gold operations had improved, and once its debt had been reduced.
Trade unions have blamed Froneman for the firm's dwindling safety record. The National Union of Mineworkers (NUM) has asked the Department of Mineral Resources to suspend Sibanye-Stillwater's licence, with spokesperson Livhuwani Mammburu blaming Froneman's "holier-than-thou attitude".
The Association of Mineworkers & Construction Union (AMCU), meanwhile, has called for an amendment to the Health and Safety Act, which would give more power to miners and trade unions to address safety issues.
Mining Technology's Mining Safety content is supported by USA mining safety specialists Carroll Technologies Group.