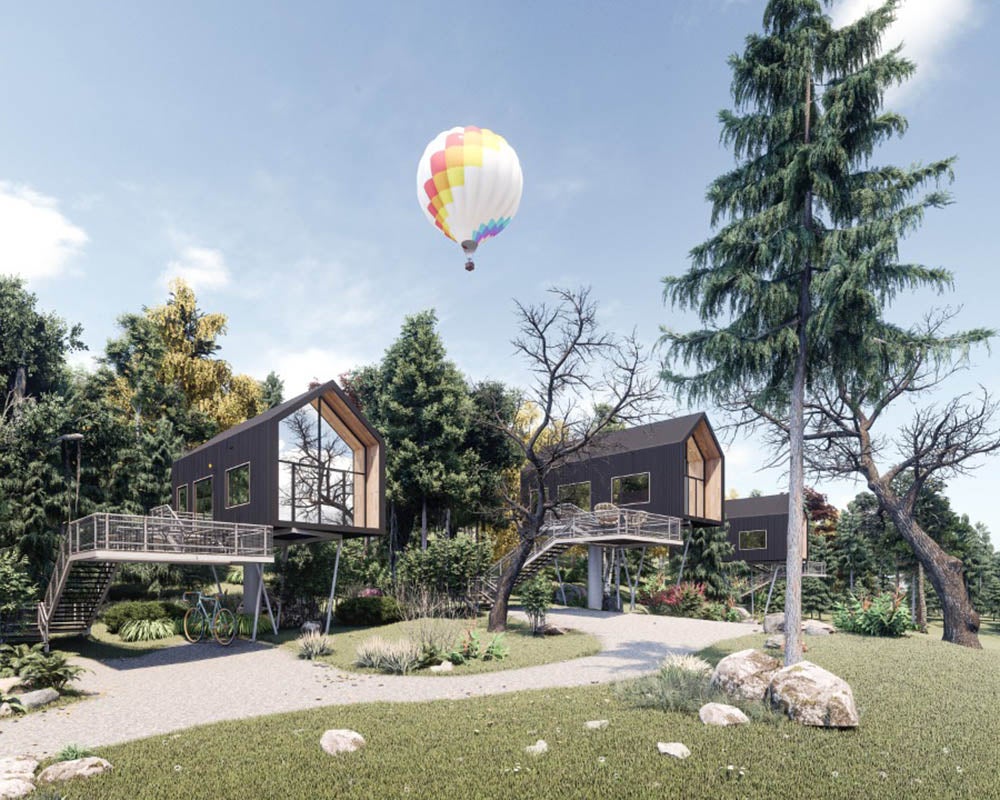 The 930-acre St Ninians and Loch Fitty site, located off the M90, will be developed by National Pride to become an eco-therapy wellness park.
The Fife Council has also reached an agreement with Hargreaves Land to licence the removal of the remaining coal and complete land restoration.
The development is planned to create more than 500 jobs, with National Pride pledging to ensure at least 10% of the hired workforce comes from vulnerable groups in order to support employment and recovery after the Covid-19 pandemic.
The site also includes a restored former surface mine and landforms created by American landscape architect Charles Jencks, co-founder of Maggie's cancer care centres, with the landforms being planned to remain on site after the new construction.
National Pride hopes that a planning application will be submitted to the Fife Council before the end of the year.
Hargreaves Land senior planning and development manager Philip Rayson said: "St Ninians is a fantastic site with great potential to deliver significant benefits to the area and the investment and scale of environmentally sensitive development that National Pride have planned are very exciting."
The news comes after last month's announcement that Brockwell Energy, Edinburgh-based renewable energy developer, will be constructing a renewable heat and power plant on parts of another former coal mining site in Fife, Westfield site, with the project planned to start this summer.
The construction will take place at the former open cast coal mine west of Glenrothes, Westfield, where Brockwell Energy has already planned the construction of a solar energy facility. The new plant will aim to assist in meeting the Scottish Government's environmental and legislative targets in advance of a landfill ban being implemented in 2025.