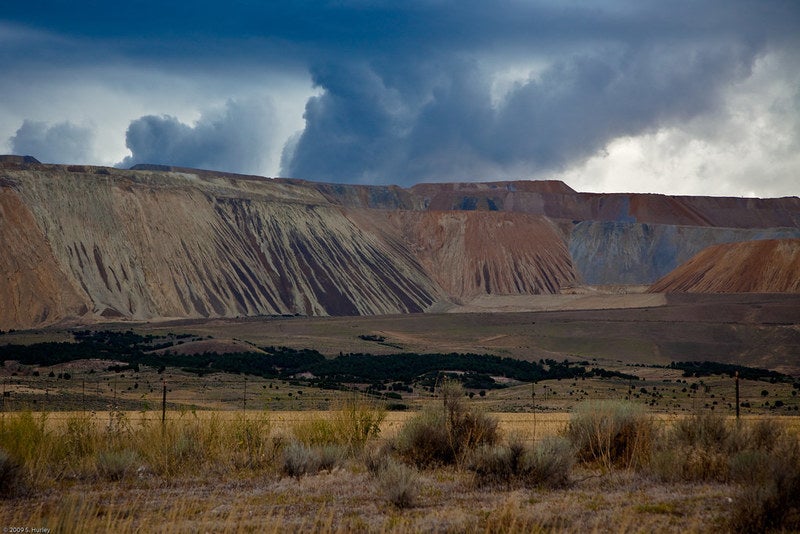 The deal between Precipitate Gold and Barrick has closed, with Barrick to acquire a 70% stake in Precipitate's Pueblo Grande project.
Precipitate Gold will issue 12.7 million common shares prices at C$0.11 ($0.07) a share, for gross proceeds of about C$1.39m ($0.99m).
The closing of the deal follows the announcement earlier this week that Barrick Gold signed an earn-in agreement with Precipitate Gold to acquire the stake in the project.
Barrick will have to invest a minimum of $10m in exploration and deliver a pre-feasibility study within six years of the agreement.
The Pueblo Grande project is located next to Barrick's Pueblo Viejo mine in the Dominican Republic. Pueblo Viejo is a joint venture between Barrick Gold (60%) and Newmont Goldcorp (40%).
Precipitate Gold president and CEO Jeffrey Wilson said: "We are excited to close this important equity financing, as the proceeds provide the Company with a strong financial position to pursue its ongoing exploration efforts at multiple existing advanced-staged targets at the company's Juan de Herrera Project as well as emerging target areas within the Ponton Project located just 30km east of Barrick's Pueblo Viejo Mine.
"Furthermore, adding Barrick Gold Corporation to its shareholder registry offers Precipitate a significant new shareholder with global mining recognition and substantial in-country prominence and expertise."
Precipitate will use the funds generated from the offering towards its projects in the Dominican Republic. A portion of the funds will also be used for general working capital purposes.
According to the exploration firm, all securities issued under the offering are subject to a four-month hold period which is to expire on 18 August this year.
Last month, Barrick Gold announced its plans to extend the life of the Pueblo Viejo gold mine beyond 2040.