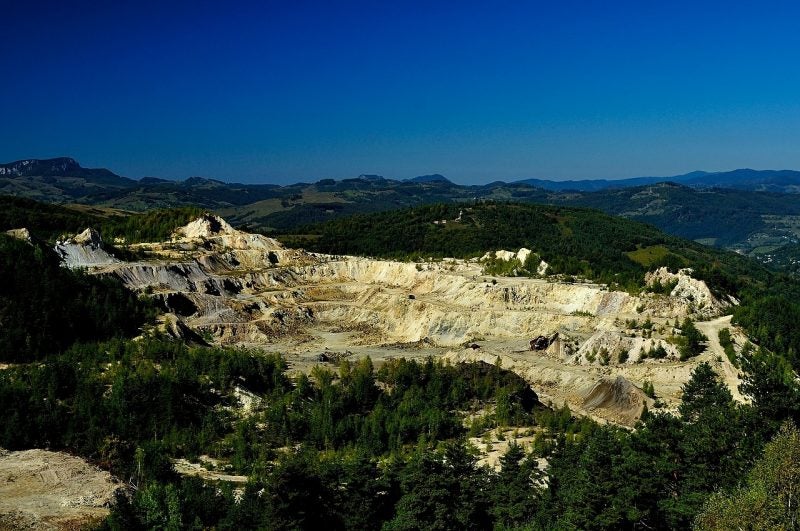 Barrick Gold has announced its plans to extend the life of the Pueblo Viejo gold mine in the Dominican Republic beyond 2040.
The Pueblo Viejo mine is a joint venture between Barrick Gold (60%) and Newmont Goldcorp (40%). It is located 100km from the capital city of Santo Domingo.
Barrick noted that it seeks to spend $1.3bn on the proposed expansion of the processing plant and tailings facility at Pueblo Viejo.
The proposed expansion would increase export potential by an estimated $22bn and generate an extra $4bn in taxes at a gold price of $1,500 per ounce.
Barrick Gold president and CEO Mark Bristow said: "Our aim is to continue contributing to the social and economic development of the Dominican Republic by applying our sustainability philosophy to create long-term value for all our stakeholders, especially the governments and people of our host countries.
"Without this project mining at Pueblo Viejo would have ceased in the next two years."
The expansion will enable Barrick to exploit the lower grades at the mine.
Bristow also added that the conversion of Pueblo Viejo's Quisqueya 1 power plant to natural gas had started operations with potential to lower greenhouse gases (GHG) by 30% and nitrogen oxide by 85%.
In December last year, Barrick Gold said that the power plant at Pueblo Viejo mine is all set to receive its first natural gas.
In May of the same year, the company planned to complete a feasibility study on the Pueblo Viejo gold mine expansion by the end of 2020.