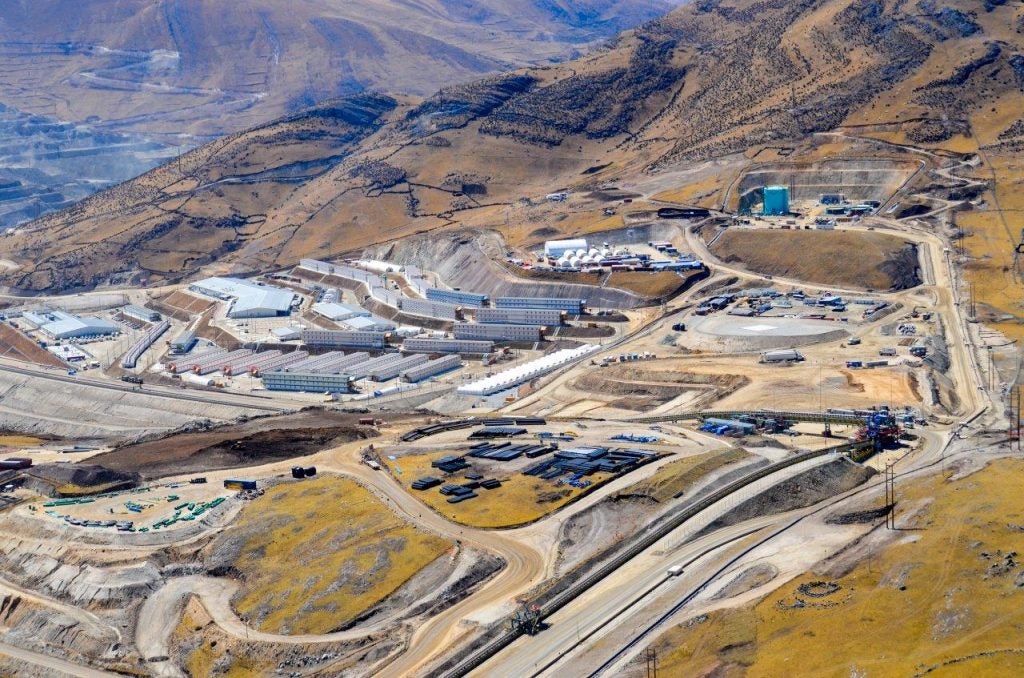 The Peruvian Government has brought a truce deal between Chinese miner MMG and the local Chumbivilcas community to avoid a road blockade that could disrupt production at the Las Bambas copper mine.
Held in Lima, the talks led to the parties coming to an agreement, Peru's mining minister said in a tweet.
Following three weeks of protests and road blockades in September by the local community, there was a temporary halt to the blockade last week.
According to the agreement, a copy of which was seen by Reuters, the mine will employ the residents of the Chumbivilcas community to provide services to the copper mine, such as maintenance of important transit roads and assistance in transportation of minerals.
The local community have been seeking logistics transport-related contracts and the classification of their area as it is directly influenced by the mine.
This classification would lead to compensation for the land used to construct the roads to the mine as well as actions to reduce damage to their crops caused by the heavy use of trucks in the area.
The community had rejected social development proposals put forth by the company earlier.
In September, the company had announced its plans to invest $2bn in the mine to maintain annual production of approximately 400,000 tonnes.
Due to the blockade, MMG were unable to transport the metal from the mine.
The road blockade had almost jeopardised production at the mine, which is considered the ninth largest copper mine in the world and accounts for about 2% of the world's copper production.
Next week, the nearby Cotabambas community plans to enter into further talks with the government, seeking greater spending from the taxes derived from the mine on their communities.
Last week, the country's mining minister said that the protests were partly caused due to the company's 'short-sighted' decision to depend on a dirt road to transport the copper and urged for construction of a train line, reported Reuters.
In a separate development in South America, the prosecutors of the Brazilian state of Minas Gerais filed a lawsuit seeking $457m (R$2.5bn) in compensation from miners Vale, Samarco and BHP for the 2015 tailings dam disaster.
The lawsuit comes on the heels of a 2018 civil suit under which the companies agreed to pay damages to the people affected by the collapse.
The state prosecutors, however, said that the obligations by the firms have not been completely met, reported Reuters.
Meanwhile, Vale has suspended copper concentrate production at its Salobo mine in Para, Brazil, due to a fire at a conveyor belt.
The firm intends to restart production at the mine by the end of the month.