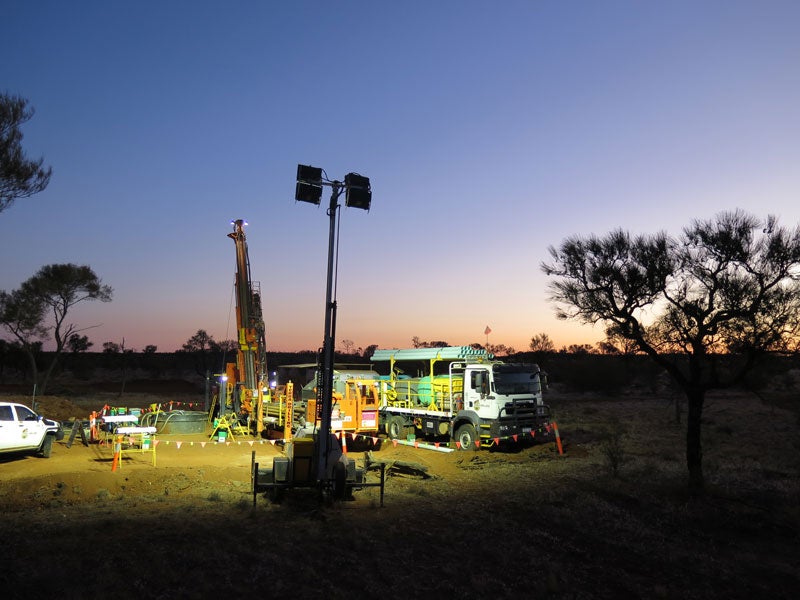 Australian mining company Oz Minerals has announced plans to power its proposed West Musgrave copper nickel mine using up to 80% renewable energy. If the plans are implemented, OZ Minerals says the mine would become one of the largest fully off-grid renewable-powered mines in the world.
The project is a joint venture between Oz Minerals (70%) and Cassini Resources (30%).
Oz Minerals is also aiming to reduce the mine's carbon footprint by having fewer people on-site and a smaller accommodation village, made possible through the use of a remote operations centre.
The company released a pre-feasibility study today showing the Nebo-Babel deposit has the potential to produce 28,000 tonnes of copper and 22,000 tonnes of nickel per year for 26 years. Oz Minerals CEO Andrew Cole said the study confirmed the project could be a low carbon, low cost and long life mine.
"We are pleased the study has identified a means for us to reduce the project's carbon footprint significantly and overcome the historical challenge of affordable power for West Musgrave," Cole said.
"We believe, supported by the views of potential renewable energy suppliers, that 70-80 per cent of the power needs for West Musgrave can be supplied by renewable sources, supplemented by battery storage and diesel or trucked gas-fired generation."
Oz Minerals already has major copper gold mines operating in South Australia. If the proposed mine goes ahead, it would become the first in the West Musgrave province of Western Australia.
Current plans for the site propose using an optimised mix of wind, solar and diesel supported by a battery installation. Oz Minerals estimates this would result in the avoidance of over 220,000tpa of carbon dioxide emissions compared with a fully diesel-powered operation.
The company reported a net present value of AUD800m and internal rate of return (IRR) of around 20% after tax for the project.