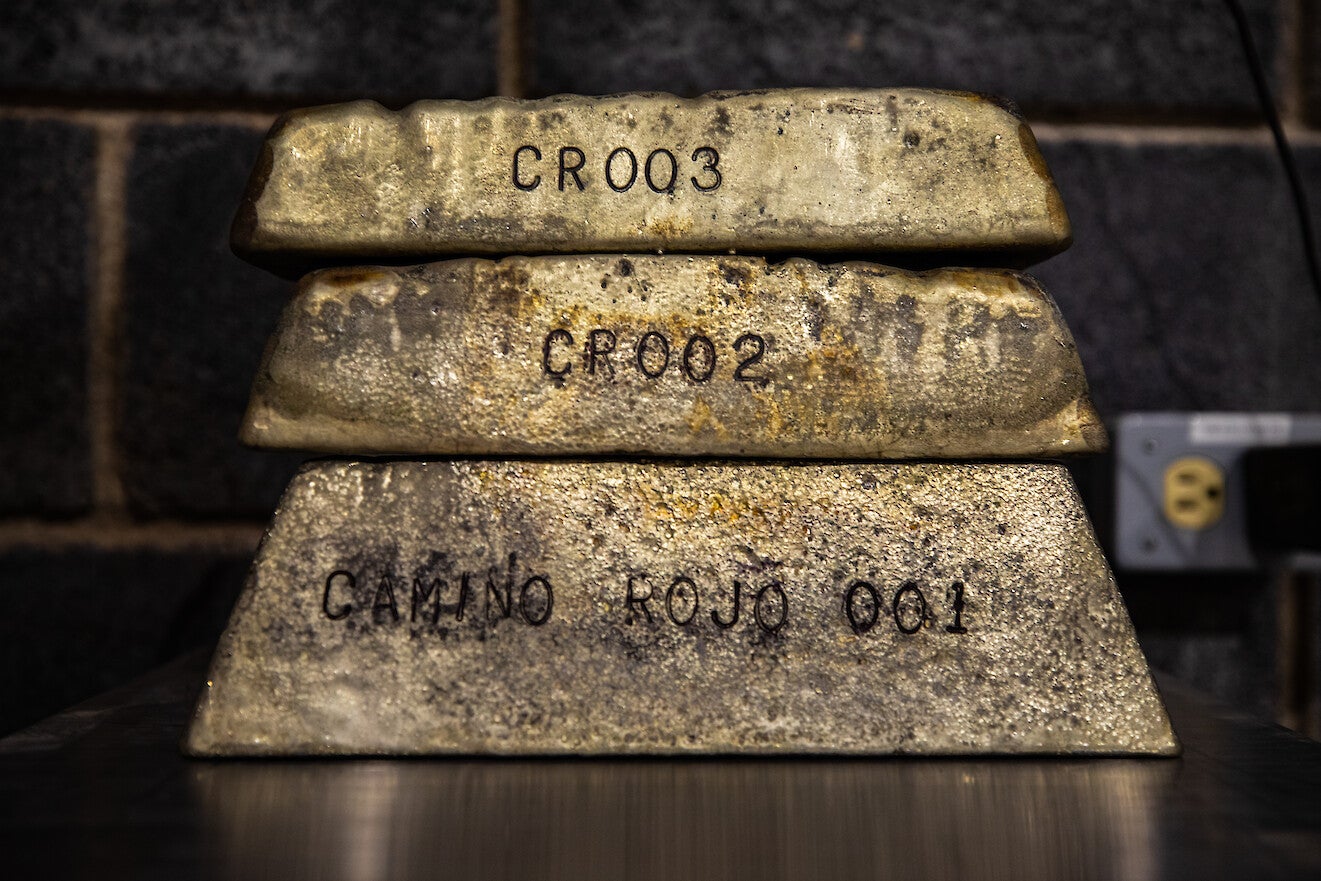 Orla Mining has announced that its first gold pour at its Camino Rojo Oxide mine in Zacatecas, Mexico, is on schedule.
The company poured three bars with a total weight of 1,278oz.
Overall, the pouring included around 770oz of gold and 510oz of silver. Orla now plans additional pours during the remainder of this year.
Orla president and CEO Jason Simpson said: "Orla has achieved first gold pour at Camino Rojo, an important milestone in the rapid evolution of our company. This accomplishment is the result of the hard work and diligence of the entire team, and we are incredibly proud.
"This team includes our employees, our consultants, and our contractors directed by Camino Rojo's EPCM, M3 Engineering & Technology Corporation. In less than two years, we have permitted, financed, and constructed our first project, while maintaining the health and safety of our workforce."
Camino Rojo is a gold and silver open-pit and heap leach mine, comprising an area of more than 160,000ha. Holding a 100% stake in the project, Orla started earth moving activities last year.
It has measured and indicated mineral resources of 9.5 million ounces (Moz) gold and 100Moz of silver (353.4Mt at 0.83g/t gold and 8.8g/t silver).
The company will continue with commissioning works with commercial production expected to begin at the end of the first quarter of 2022.
Orla chairman of the board Chuck Jeannes said: "We all now look forward to the sustainable value this mine will bring to the local communities, and to the next steps in the growth and success of the company."