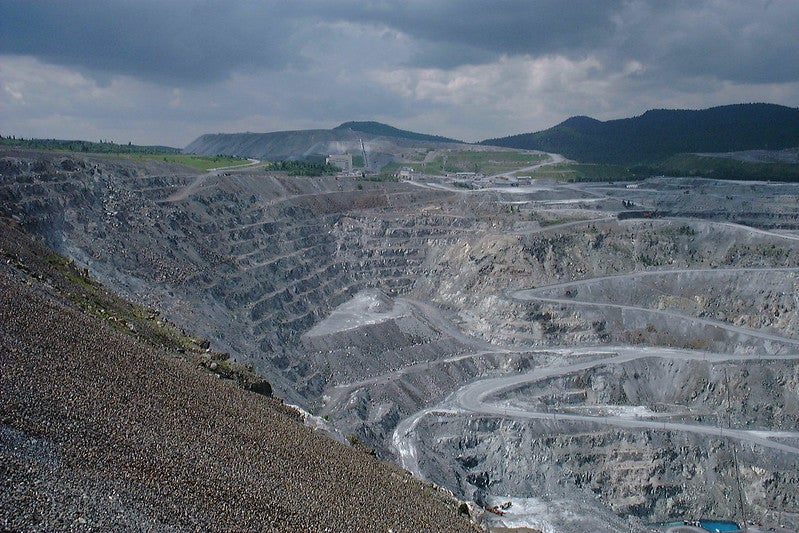 The Government of Ontario in Canada is investing more than C$10.5m ($7.86m) in 28 companies that supply products and services to the mining industry, supporting the development of new and innovative mining technologies.
In the latest funding announcement, SHYFTinc will receive C$900,000 ($673,722) from the provincial government in order to support job creation and economic growth in northern Ontario.
The partnership with the Ontario government will enable the firm to develop an innovative inventory management system that makes freight delivery to open-pit and underground mines safer and more efficient.
Ontario Minister for Economic Development, Job Creation and Trade Vic Fedeli said: "Our government has a plan to create a more competitive landscape where businesses and job-creators can flourish.
"This new partnership with SHYFTinc is a great example of the role government can play to create new opportunities for investment and economic development in Northern Ontario."
The total value of the SHYFTinc project is C$2.74m ($2.05m), with C$1.8m ($1.34m)of that coming from private sources and the remaining C$913,689 ($683,969) through the Autonomous Vehicle Innovation Network (AVIN).
According to the Ontario government, the investment will open the doors to several potential business opportunities to service international mining operations. Other partners in the project include BESTECH, Cementation Canada and NORCAT.
Ontario Northern Development and Mines Energy Minister Greg Rickford said: "Today's announcement with SHYFTinc is another example of how our government is investing in the technology of tomorrow that positions Ontario as a global leader in mineral exploration and production."
In September last year, the Ontario government announced it would provide additional funding to NORCAT to support its underground infrastructure upgrade and construct a permanent above-ground building at its underground centre.