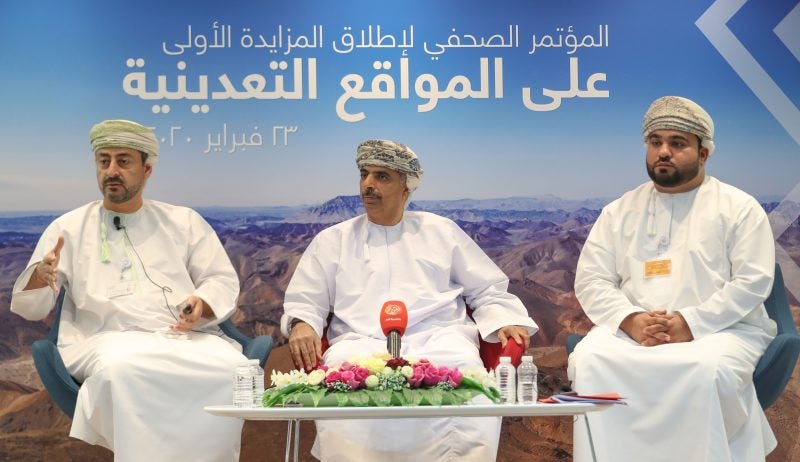 Oman's Public Authority for Mining (PAM) has opened the bidding announcement for the first two pre-approved mining blocks as part of its strategy to expand the mining sector in the country.
The bidding process is the start of a new and transparent effort to open up Oman's minerals sector to local and international investment.
PAM noted that the bidding of these two mining blocks will be towards exploration to mining licence for Omani companies. These blocks are located in Muscat and North Al Sharqiyah governorates.
The mining block in Muscat will explore for limestone, dolomite and marble while the second block in North Al Sharqiyah is to explore marble.
PAM said in a statement: "The project enhances the principle of transparency and equality as the mining blocks project is a fundamental requirement for the coming period.
"It is adopted by PAM for its economic and regulatory value and PAM has worked hard for the success of this project, in order to make a shift in the process of licensing to serve the sector and enhance its rule in the economy."
The project is aimed at accelerating the optimal investment in the sector and creating new job opportunities. It will also achieve the concept of transparency and competition among investors.
PAM noted that the two pre-approved blocks have been classified into four different categories. Falling in the first category are blocks that will be offered as concessions for exploration and mining and covering more than 5km in the area, which could include precious minerals and stones.
Under the second category are mineral sites covering an area fewer than 5km. The third category comprises larger blocks exceeding 50km but with low data on their mineral prospectivity, which will be offered for exploration.
Included in the fourth category are blocks of 5km that are offered for mining.
The authority has also outlined four different methods of bidding processes based on the different kinds of minerals offered up for investment.
In August 2019, PAM indicated intentions to grant two mining licences for the Mahab 4 and Maqail South high-grade copper deposits to Savannah Resources.