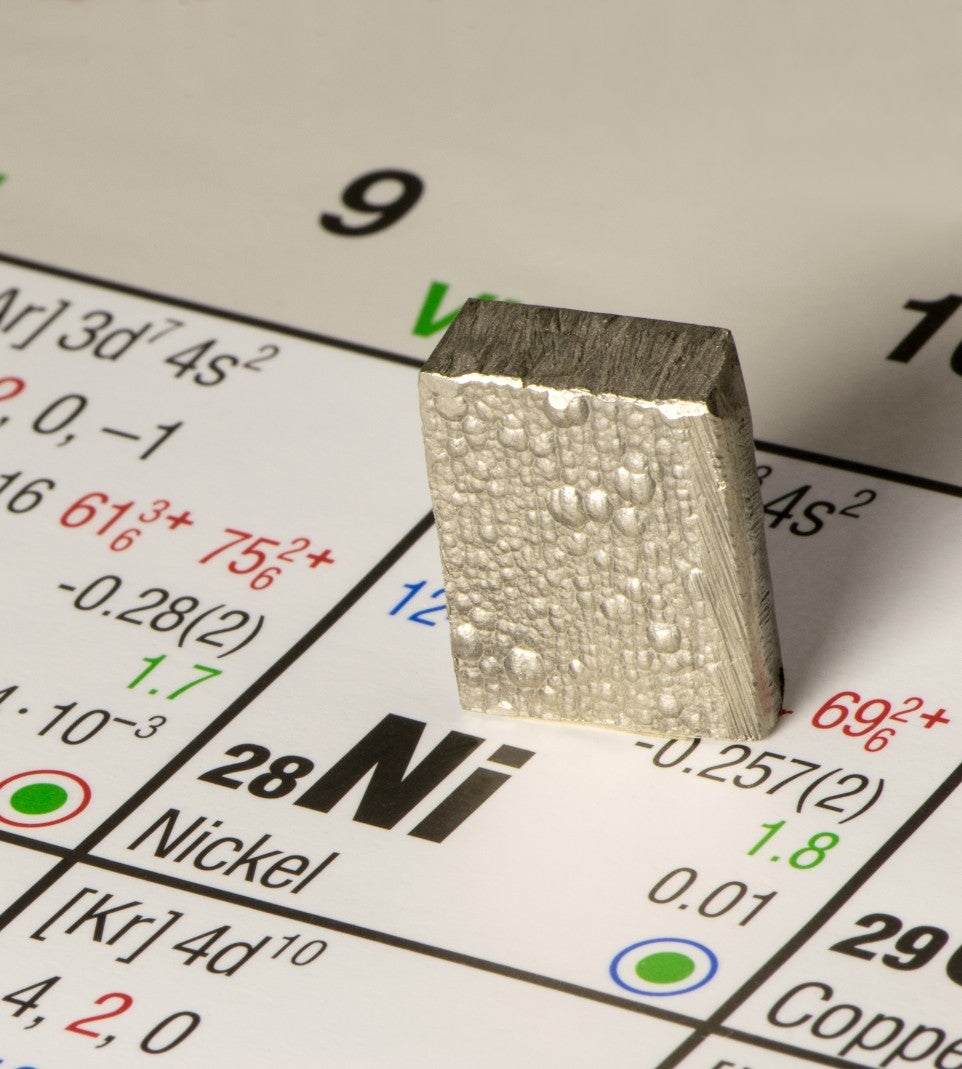 Nornickel, the world's largest producer of palladium and high-grade nickel, and a significant producer of platinum and copper, has announced its first batch of certified carbon-neutral nickel.
Nornickel achieved this through a joint strategy of upgrading its energy assets and introducing steps to cut CO2  emissions all every stage of its production chain. The announcement is the culmination of a concerted effort to become "one of the industry's most advanced and environmentally responsible companies", according to Vladimir Potanin, president and chairman of the management board  of MMC Norilsk Nickel.
Environmental values
Nornickel has placed ESG centrally within its strategic plan to achieve compliance with the UN's Sustainable Development Goals Agenda 2030. The company's environmental priorities are guided by a strong commitment to minimising the impact of its operations on water, air and land, coupled with efficient waste management and a responsible approach to tailings.
This announcement follows Nornickel's comprehensive environmental and climate change strategy set out in 2020, aimed at reducing its environmental footprint, keeping total Scope 1 & 2 greenhouse gas emissions under the GHG Protocol below 10mtpa, and maintaining its position in the bottom quartile of the global nickel industry for specific carbon dioxide emissions.
To achieve this, Nornickel has made vast strides in the efficiency of its energy assets, including modernisation and repair of energy equipment; installation of automated control and metering systems; reduction of heat loss in buildings and pipelines; equipment optimisation, and decommissioning of obsolete power units.  Improvements in energy efficiency have effectively reduced CO2 emissions by almost 47kt  in 2019-2020, as reported by Ernst & Young in a recent company audit.
In implementing these measures, the company has been able to allocate thousands of tonnes of saved emissions to the production of carbon-neutral nickel, culminating in the announcement on Monday.
Evgeny Borzenko, Nornickel head of Kola Division, commented: "We are pleased to announce the launch of the first batch of carbon-neutral nickel production. This metal was made possible not through the purchase of CO2 emission offsets but through the company's efforts to reduce emissions.
"This once again proves that our company is committed to the global environmental agenda. It is important for us that the effect of measures to reduce CO2 emissions is not a one-time effect, but a cumulative reduction of the harmful load on the environment."
Tokenised assets
Nornickel also announced that the carbon-neutral nickel would be tokenised on Atomyze, a blockchain platform. The Atomyze platform is part of the Responsible Sourcing Blockchain Network (RSBN), an industry collaboration among members across the minerals supply chain  that uses blockchain technology to support responsible sourcing and production practices from mine to market.
It represents a further step for the company in achieving greater business sustainability by creating a permanent record of minerals on the blockchain.
Anton Berlin, Nornickel's vice president, sales and distribution, commented: "We believe that the digital technologies of RSBN and Atomyze will create the path for Nornickel and its partners to participate in a circular value chain, tracing commodity flows in near real time, as well as replacing cumbersome paperwork."
This announcement continues to demonstrate Nornickel's inherent desire to place ESG values at the heart of their business, supporting the continued production of carbon-neutral nickel through the effective offsetting of emissions in all aspects of the production line.